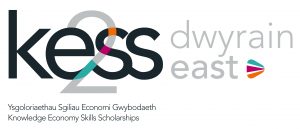 Driving microbial selectivity and yields of green higher alkane gases from organic resources for low carbon fuels and chemical production (PhD Scholarship)
This is a funded PhD, including a generous stipend and tuition fees, with well-resourced circumstances for a successful scholarship.
Here is an exciting opportunity to study a technology which could lead to entirely new approaches in the production of higher alkane gases such as butane and propane from sustainable resources.
The selected candidate will apply their analytical, biological and experimental design skills and ambition to investigate and develop a biotechnological process that produced higher alkane gases from organic waste materials. This research programme will include an extensive review of state of the art technology, fundamental and contemporary research publications, experimental design, experimental and analytical method development, construction and operation of laboratory experimental reactors, chemical and biological analysis, data collection and interpretation, and production of a research thesis will allow the student to develop transferable knowledge and skills in this most exciting and active field of sustainable biotechnology research.
This Knowledge Economy Skills Scholarship (KESS) project will be held in the Sustainable Environment Research Centre / Faculty of Computing, Engineering and Science at the University of South Wales. KESS is a programme funded by the European Social Fund (ESF) awarded by the Welsh European Funding Office (WEFO) in the Welsh Government. The project will focus on the sustainable production of higher alkane gases as there is a clear market demand for such products. The research capacity and knowledge of the partner company will be greatly increased by the project. The project will also facilitate the development of a novel process with much wider applications within the green economy. The project increases the knowledge base present within Wales, specifically in the fields of organic waste treatment, renewable C3-C4 gases production, energy recovery/storage and biotechnology – key strategic market areas with high growth potential. The project addresses innovations within waste treatment, energy production, storage and distribution supporting an important sector in Wales and in the UK and supporting further employment and green growth.
The project is backed by FloGas which is a leading supplier of propane and butane gases (commonly referred to as Liquefied Petroleum Gas, or LPG) to the domestic and industrial markets. Flogas has published their 2040 Vision document and, as a leading LPG supplier is fully committed to building a lower carbon future for UK homes. Flogas believe the transition to a renewable future should be simple with the lowest level of disruption possible for end users. Biopropane is a renewable gas, which is chemically identical to LPG but could be made from industrial gases or from biomass sources such as waste, sewage and energy crops. It can easily be 'dropped-in' to the existing comprehensive LPG network – making it the most feasible, low carbon option that results in near zero disruption to the end-user. Flogas endeavours to supply customers with 100% renewable energy solutions by 2040.
Programme of research:
The research programme aims to develop a novel biotechnology process to utilise resources from Wales i.e. organic wastes (agricultural, municipal, industrial and commercial) specifically wastes such as animal slurries, sewage sludge, brewery/distillery wastes/effluents and fats/oils and glycerol to convert to a rich stream of biopropane and biobutane gases. In this project the team aims to evaluate pathways, selectivity of the alkane produced and intensify its concentration. The project aims to investigate a shift in microbial populations and metabolic pathways for the production of higher chain alkanes. The project will conduct a technical investigation of the potential for anaerobic cultures i.e. pure and mixed cultures to convert organics to a higher chain alkane rich gas stream (biopropane and biobutane). Evaluations of a selection of strategies for enrichment of the microbial populations capable of these conversions as well as various operation regimes will take place. Studies related to process inhibition conditions and the influence from chemical matrices will be conducted. Evaluations will be performed using laboratory reactor setups for continuous operations that will mimic those for full scale implementation. Laboratory scale experiments will be setup and operated on organic feedstocks. Anaerobic mixed and pure cultures will be evaluated. Interactions with ethanol/yeast platform will also be evaluated as well as the introduction of inhibitors. The biochemical matrices and performance of the fermenters will be monitored off-line and also on-line using a range of chemical and biological analysis techniques. A successful project would relate to the following achievements:
Establish real-time as well as off line monitoring techniques for the biotechnology process for relevant intermediates and products (by end of Month 12)
Submit MPhil to PhD transfer report (Month 12-15)
Drive pathways for production of higher alkane gases (by end of Month 24)
Establish and enrich microbial populations responsible for the bioconversion (by end of Month 24)
Achieve high yields and concentration of biopropane or biobutane from organic wastes (by end of Month 34)
Achieve a bioconversion process which allows a high throughput and is energetically efficient (by end of Month 36)
Submit thesis describing project background, relevant literature, experimental methodology, results, discussion and conclusions (by end of Month 36).
Studentship:
The studentship will cover the fees for a full-time PhD programme and pay a stipend of circa £14k p.a. There is also around £9k project support costs available for consumables, travel, minor equipment, training (including the KESS Grad School) and conference attendance.
The position is available from 1st January 2020.
Eligibility of Student: To be eligible to hold a KESS studentship, you must:
have a home address in East Wales area (details below)* at the time of registration.
have the right to take up paid work in the East Wales area* on completion of the scholarship.
be classified by the University as 'home' or 'EU' for tuition fees purposes according to the University's guidelines.
satisfy University of South Wales's admissions criteria: see below, qualifications and experience and application process
*East Wales area covers: Vale of Glamorgan / Cardiff/ Newport/ Monmouthshire/ Powys/ Wrexham/ Flintshire
Qualifications and experience: Eligible applicants will:
Have a degree (2i or higher) in an appropriate chemistry or biology related discipline
Possess a reasonable understanding of a range of laboratory analytical techniques
Be highly self-motivated, with capacity to learn and develop new analytical techniques, skills in the design and build of laboratory experiments and data interpretation techniques
Have well-developed and positively collaborative interpersonal skills
Have an ability to deliver technical reports and communicate complex findings in a straightforward manner
Be willing to travel and work in laboratory settings with likely visits to industrial facilities in the UK
Application Process: To download an information pack, please visit: specific funded studentships
For any queries on eligibility, please contact: KESS Team at Research and Innovation Services, University of South Wales: kess@southwales.ac.uk Tel: 01443 482578
For informal enquiries or further programme information, please contact: Professor Sandra Esteves sandra.esteves@southwales.ac.uk; Telephone: 01443 654130.
Closing date for applications: midnight Wednesday 6th November 2019
Interviews will be held w/c (TBC)
Knowledge Economy Skills Scholarships (KESS) is a pan-Wales higher-level skills initiative led by Bangor University on behalf of the HE sector in Wales. It is part funded by the Welsh Government's European Social Fund (ESF) programme for East Wales.