A new approach to screening for prostate cancer
Aberystwyth University, IBERS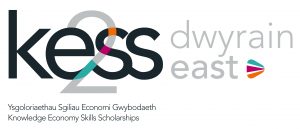 Project ID: AUE10001
Annual Stipend: £14,483
Application Deadline: 29th September 2019
As populations age in Western societies, prostate cancer (PC) represents an increasing health risk as about 99% of cases occur in males over the age of 50. In the UK in 2015 there were 47,151 new cases of PC and 11,631 deaths and such figures are likely to increase as time progresses.
It has been generally assumed by the general public that a well-established screen for prostate; based on assays for prostate-specific antigen (PSA).  However, the accuracy of PSA has been widely challenged; with studies estimating over-detection to rise with age, from 27% at age 55 to 56% by age 75.    Thus, for every life saved, 48 men are treated and 1,068 men are screened. Therefore, there is an urgent need to refine PSA testing to be a more effective screening tool; possibly by complementing it with complementary tests.
To move toward developing such complementary tests we have assembled a collaborative team of clinicians, scientists and SMEs with the synergistic skills, expertise and access to samples to make rapid progress in the identification urinary and blood biomarkers for PC.  It will employ a "big-data" approach where samples and controlled experiments, are provided by, and are in collaboration with Wrexham Maelor Hospital (Betsi Cadwaladr University Health Board). These will be assessed for key diagnostic markers using metabolomic and proteomic approaches. The project will develop your expertise in cutting edge functional genomic technologies and their application to clinical science and practice.
The prospective applicant should have a minimum of a 1st or good 2:1 in a relevant degree, and be available to take up the studentship by October 2019. The project is part-funded by the European Social Fund (ESF) through the European Union's Convergence programme administered by the Welsh Government. KESS II PhD scholarships are collaborative awards with external partners. (Applicants need to only apply, they do not need to search for partners.)
To apply, please submit the following to the Postgraduate Admissions Office (address below) by deadline date 29th September 2019:
A completed Research Programme Application Form, two references. Application and reference forms may be downloaded from http://www.aber.ac.uk/en/postgrad/howtoapply/
A completed KESS II Participant proposal form (put the reference number AUE10001 in the top right hand box of the application form) and an up-to-date CV. KESS II application forms are available to download at the link below.
https://www.aber.ac.uk/en/rbi/business/services/initiatives/kess/currentscholarshipvacanciesandapplicationforms/
A PhD proposal of up to 1,000 words where you expand on your experience and interests and describe why you are a good candidate for this research studentship. Please refer to the Project Description.
Value of Award: A stipend of £14,483 (rising in accordance with inflation for the remaining two years). Each scholarship has an additional budget for travel, equipment/consumables and training to support your research. KESS II PhD Scholarship holders do not pay fees.
Length: Full-time for 3 years. (Theses must be submitted 6 months after the funded three year study period.)
Training: The achievement of a Postgraduate Skills Development Award (PSDA) is compulsory for each KESS II scholar (The PSDA is based on a 60 credit award, which is an additional award to the PhD).
Eligibility: Due to ESF funding, eligibility restrictions apply to this scholarship. To be eligible, the successful candidate will need to be an EU national and resident in East Wales on University registration, and must also have the right to work in the region on qualification.
East Wales means the following counties of Wales:
Flintshire
Wrexham
Powys
Monmouthshire
Newport
Cardiff
Vale of Glamorgan
Informal enquiries should be made to Prof Luis Mur at lum@aber.ac.uk or 01970 622981
Address for applications:
Postgraduate Admissions Office
Recruitment & Admissions
Student Welcome Centre
Aberystwyth University
Aberystwyth
SY23 3FB
Quote Reference AUE10001
Closing date for applications Deadline Date: 29th September 2019