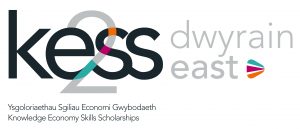 Adaptive strategies for the management of invertebrate pests in Wales
Bangor University, with Forest Research
Project ID: BUK2E009
Annual Stipend: £14,483
Application Deadline: November 15th. 2019
Invertebrate pests present distinct challenges to sustainable forest management. Recent issues have been caused in the UK by the arrival of species such as Asian longhorn beetle (Anoplophora glabripennis) and European spruce bark beetle (Ips typographus), with other significant threats such as Emerald ash borer (Agrilus planipennis) on the horizon. Achieving an effective management response to these, and other forest pests and diseases, is a high priority for the many land-management stakeholders involved: policy makers, practitioners and others. Social research to date has investigated tree health governance issues, outbreak policy and stakeholdership, however, little detail is known about the specific adaptive strategies adopted by land-managers in the UK in response to forest pests on their land.
Wales has a long legacy of dealing with invertebrate pests such as great spruce bark beetle (Dendroctonus micans) and green spruce aphid (Elatobium abietinum). It therefore provides an excellent opportunity to examine this adaptive management in detail over time, and generate a better understanding of how land-managers respond to the perceived threats and the concrete impacts of invertebrate pests.
This project will utilise in-depth interview, spatial analysis, literature and other documentary review (e.g. forest management plans; imagery), biological survey data, and practitioner workshops to record adaptive management actions taken in response to insect pests over time and in relation to the spatial heterogeneity of pest disturbance in the landscape. It will produce a framework of adaptive management strategies, that will inform future policy and support for affected land managers.
This is an opportunity to join a growing and vibrant team of postgraduates and staff at Bangor studying various aspects of forestry, agriculture, and land use, and in particular to contribute to the development of the Sir William Roberts Centre for Sustainable Land Use http://swrc.bangor.ac.uk/
Supervisors: Dr Norman Dandy, Bangor University (n.dandy@bangor.ac.uk), Dr Mariella Marzano (Forest Research), and Dr James Walmsley (Bangor University).
The project is expected to begin in January 2020, and continue for three years. To apply for this fully funded post please email a current CV and covering letter (2 A4 pages maximum) to n.dandy@bangor.ac.uk and cc to Penny Dowdney (p.j.dowdney@bangor.ac.uk) by Friday 15th November 2020.
Knowledge Economy Skills Scholarships (KESS 2) is a pan-Wales higher level skills initiative led by Bangor University on behalf of the HE sector in Wales. It is part funded by the Welsh Government's European Social Fund (ESF) convergence programme for East Wales.
Due to ESF funding, eligibility restrictions apply to this scholarship. To be eligible, the successful candidate will need to be resident in East Wales on University registration, and must have the right to work in the region on qualification.