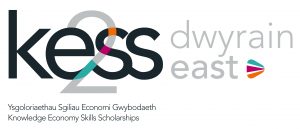 An analysis of effective strategies to re-engage KS4 pupils with Behavioural, Emotional and Social Difficulties (BESD) in alternative settings (outside of school) in terms of well-being, educational outcomes and attendance to progress to the next stage of their life in education and/or active and productive citizens.
Project Team:                 Prof Gary Beauchamp (Academic Lead Supervisor)
                                        Dr Kieran Hodgkin (Academic Supervisor)
Mr Rob Williams (Lead Company Supervisor)
Project Outline: The PhD project will help to better understand how provide improved outcomes for learners in terms of health, education and 'maximising physical and mental well-being by making right choices for the future'. The project will involve the student being embedded in the AL Direct team for part of the week in term time, working with small groups of children with BESD, who are in mainstream education but need to follow an alternative curriculum. The team design and run bespoke programmes that meet the needs of the children and the national curriculum, including the Literacy and Numeracy Framework (LNF).
An ability to relate to, support and develop BESD children is essential to this role; as is an ability to conduct rigorous and robust research. A good understanding of ethnographic research methods is essential. A minimum of first class honours degree at undergraduate level including research methods is required, preferably a Master's degree, including research methods.
 Application Deadline:   4th September 2019
Proposed work as detailed below:
WP1: Literature review: conduct an extensive search of existing international academic, professional and government literature to understand the context of BESD and learning outside of the classroom.
WP2: Develop research tools replicating the successful methodology from Armour and Sandford
(2013), and begin data collection from multiple sources, especially the learners themselves to establish whether and how outcomes could be a) identified and b) attributed to the project;
WP3: Use evidence from the literature and project data to develop a process of learner profiling to capture complex and nuanced data
WP4: Use the outcomes from the research to identify:
a.) effective strategies to re-engage KS4 pupils with BESD in alternative settings so they can to fulfil their potential regardless of background or circumstances;
b.) how teachers can select learners who will benefit most from the programme
c.) the impacts of the programme on the four purposes of the new curriculum for schools in Wales
WP5: suggest data informed guidelines to inform educational practice with learners with BESD, so they can maximise their physical and mental well-being by making right choices for the future
The scholarship offers all eligible participants (student):
KESS PhD Scholarship holders do not pay fees;
A monthly stipend: 3 years of funding @ £14,483 per year for PhD
An additional budget to support your research of £3,000 for travel, conference attendance, minor equipment, consumables and training
An opportunity to access a suite of high-level skills training & attendance at a residential KESS Grad School
A minimum of 30 days a year working with the company partner on their allocated project
Students must complete & submit their thesis within 3.5 years for PhD
All participants must complete the KESS Postgraduate Skills Development Award
To be eligible for the scholarship, applicants should have UK or EU Citizenship, and be resident in the convergence area of Wales on appointment (or be studying in or working in the convergence area immediately prior to starting the project) and should have the right to work in the region on qualification. Residence confirmed by providing documents such as driver's licence, tenancy agreement or recent statement from bank or building society.
The map for the eligible can be​ found here​.  NB: The map also illustrates other assisted areas in the UK, however only the East Wales is eligible in this project.
To obtain an application form (Participant Application Form) and for further information regarding KESS2 at Cardiff Metropolitan University, Please click here
 To apply, please submit completed application form to Huw Jones to Email: cseresearch@cardiffmet.ac.uk
Interviews for this post will take place on 17th September 2019, with a proposed commencement date of end of September.
Funding Notes:
Supported by Knowledge Economy Skills Scholarships 2 (KESS2) which is an All Wales higher level skills initiative led by Bangor University on behalf of the HE sector in Wales. It is part funded by the Welsh Government's European Social Fund (ESF) convergence programme for West Wales and the Valleys.