Selection of biobased alternatives enabling carbon neutral flexible packaging
The Biocomposites Centre, Bangor University
Project ID: BUK2E064
Annual Stipend: £11,702
Application Deadline: December 10th. 2021
Project partner company – Wipak (https://www.wipak.com/) – has recently purchased a new manufacturing line (Picture below) for the production of flexible packaging for food and medical products which delivers energy efficiency and moves the company towards their goal of a zero carbon footprint within the next five years.  However, to achieve this goal Wipak UK need to move towards the use of bio-based materials that give the required performance for food packaging across various markets such as: meat, fish and poultry; cheese and dairy; Bread, bakes and biscuits; baby food and pet food.
You will develop a bio-polymer/biocomposite blend that will process on the new and novel production line, whilst not only delivering the company's goal but also meeting the requirements of the final packaging products.
Both The Biocomposites Centre, Bangor University (http://www.bc.bangor.ac.uk/) and Wipak will jointly supervise you. You will have access to state-of-the-art facilities and equipment available at BU and Wipak. Your supervisors at BU will be Dr Qiuyun Liu (q.liu@bangor.ac.uk) & Dr Graham Ormondroyd); @ Wipak will be Keith Gater (Keith.gater@wipak.com).
What does the funded scholarship include?
The KESS 2 East funded candidate will receive a maintenance grant of £11,702 per annum to cover living expenses, University fees will be waived for 12 months. In addition, research costs, including training, consumables and conference attendance, will also be available.
Visits to Wipak UK in Welshpool will be expected / included to see the production facilities as part of your learning experience and to see the site, machinery, technologies and network with the team.
Student life at Bangor
Bangor is located in beautiful North Wales. Nestled between the mountains and the sea, our campus is surrounded by a breathtaking natural landscape. But don't just take our word for it – travel guide Lonely Planet named North Wales as one of the best regions in the world to visit. One thing's for sure, all this on your doorstep definitely adds a different dimension to student life.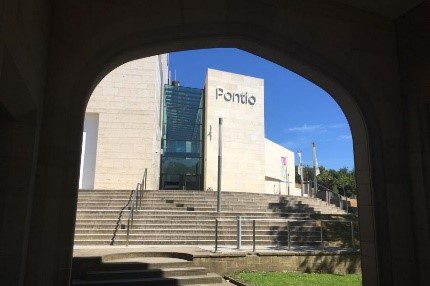 Eligibility criteria:
Candidates for this scholarship should demonstrate outstanding qualities and be motivated to complete a Research Masters degree in 12 months.
The ideal candidate should have, or expect to have, an undergraduate degree in Materials Science, Chemistry or a related discipline. A background in polymer or polymer composites would be advantageous.
Starting date: The successful candidate should start the scholarship  in January 2022.
To apply :
To apply, please send a covering letter and CV to Dr Qiuyun Liu  (q.liu@bangor.ac.uk) and cc to  Dr Graham Ormondroyd ( g.ormondroyd@bangor.ac.uk ) and Penny Dowdney (p.j.dowdney@bangor.ac.uk) by 10th December 2021.
Interviews will take place in December 2021.
The studentship is funded by KESS 2 East. KESS 2 East is a pan-Wales higher level skills initiative led by Bangor University on behalf of the HE sector in Wales. It is part funded by the Welsh Government's European Social Fund (ESF) convergence programme for East Wales.
Due to ESF funding, eligibility restrictions apply to this scholarship, please enquire to kess2@bangor.ac.uk