Case Studies:

pollution

KESS PhD student talks about his experiences, John Walsh's KESS project, economic benefits of anaerobic digesters.

Read more »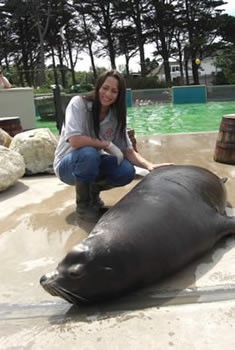 Anthropogenic activity resulting from agriculture, storm water discharge and sewage treatment has a significant impact upon the transport of human microbial pathogens from catchment to coast. As the global climate changes and storm and flood events become more frequent, it is imperative that we understand how the increased flow of microbial pathogens from land to sea will affect human health and the environment.
Read more »

What this project did that was different from other projects was that it placed an economic value on the environmental benefits that anaerobic digestion can offer over the short term. Over the long term, this type of work has the potential to offer wider societal benefits, for instance an improvement in water quality; this in turn can affect the tourism industry, water companies and so on. In addition to this is of course the fact that anaerobic digestion provides a source of renewable energy, reducing CO2 emissions.
There are many people who can benefit financially from the results of this research, the taxpayer benefits, as do large, medium and small private companies; so there are many economic and environmental advantages and I think that this is highlighted in the project.
Read more »
taxonomy.php