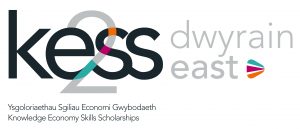 Driving microbial selectivity and yields of green higher alkane gases from inorganic gases for low carbon fuels and chemicals production
PhD wedi'i gyllido yw hwn, sy'n cynnwys cyflog hael a ffioedd dysgu, gydag amgylchiadau sydd â digon o adnoddau ar gyfer ysgoloriaeth lwyddiannus.
Here is an exciting opportunity to study a technology which could lead to entirely new approaches in the production of higher alkane gases such as butane and propane from waste industrial gases (including CO2), and renewable hydrogen.
The selected candidate will apply their analytical, biological and experimental design skills and ambition to investigate and develop a biotechnological process that produce higher alkane gases from gaseous feedstocks such as CO2 (from industrial or biogenic sources) and renewable hydrogen. This research programme will include an extensive review of state of the art technology, fundamental and contemporary research publications, experimental design, experimental and analytical method development, construction and operation of laboratory experimental reactors, chemical and biological analysis, data collection and interpretation, and production of a research thesis will allow the student to develop transferable knowledge and skills in this most exciting and active field of sustainable biotechnology research.
This Knowledge Economy Skills Scholarship (KESS) project will be held in the Sustainable Environment Research Centre / Faculty of Computing, Engineering and Science at the University of South Wales. KESS is a programme funded by the European Social Fund (ESF) awarded by the Welsh European Funding Office (WEFO) in the Welsh Government. The project will focus on the sustainable production of higher alkane gases as there is a clear market demand for
such products. The research capacity and knowledge of the partner company will be greatly increased by the project. The project will also facilitate the development of a novel process with much wider applications within the green economy. The project increases the knowledge base present within Wales, specifically in the fields of organic waste treatment, renewable C3-C4 gases production, energy recovery/storage and biotechnology – key strategic market areas with high growth potential. The project addresses innovations within waste treatment, energy production, storage and distribution supporting an important sector in Wales and in the UK and supporting further employment and green growth.
The project is backed by FloGas which is a leading supplier of propane and butane gases (commonly referred to as Liquefied Petroleum Gas, or LPG) to the domestic and industrial markets. Flogas has published their 2040 Vision document and, as a leading LPG supplier is fully committed to building a lower carbon future for UK homes. Flogas believe the transition to a renewable future should be simple with the lowest level of disruption possible for end users. Biopropane is a renewable gas, which is chemically identical to LPG but could be made from industrial gases or from biomass sources such as waste, sewage and energy crops. It can easily be 'dropped-in' to the existing comprehensive LPG network – making it the most feasible, low carbon option that results in near zero disruption to the end-user. Flogas endeavours to supply customers with 100% renewable energy solutions by 2040.
Programme of research:
The research programme aims to develop a novel biotechnology process to utilise resources from Wales (inclusive East Wales region) i.e. CO2 (biogenic and industrial) and H2 that could be generated through electrolysis from renewable (wind, solar and marine) to convert to a rich stream of biopropane and biobutane gases. In this project the team aims to evaluate pathways, selectivity of the alkane produced and intensify its concentration. The project aims to investigate a shift in microbial populations and metabolic pathways for the production of higher chain alkanes. The project will conduct a technical investigation of the potential for anaerobic cultures i.e. pure and mixed cultures to convert H2 + CO2 to a higher chain alkane rich gas stream (biopropane and biobutane). Evaluations of a selection of strategies for enrichment of the microbial populations capable of these conversions as well as various operation regimes will take place. Studies related to process inhibition conditions and the influence from chemical matrices will be conducted. Evaluations will be performed using laboratory reactor setups for continuous operations that will mimic those for full scale implementation. Laboratory scale experiments will be setup and operated on H2 and CO2 as feedstocks. Anaerobic mixed and pure cultures will be evaluated. Homoacetogenesis pathway to volatile fatty acids will be investigated as well as other intermediate products. Interactions with ethanol/yeast platform will also be evaluated as well as the introduction of inhibitors. The biochemical matrices and performance of the fermenters will be monitored off-line and also on-line using a range of chemical and biological analysis techniques.
A successful project would relate to the following achievements:
Establish real-time as well as off line monitoring techniques for the biotechnology process for relevant intermediates and products (by end of Month 12)
Submit MPhil to PhD transfer report (Month 12-15)
Drive pathways for production of higher alkane gases (by end of Month 24)
Establish and enrich microbial populations responsible for the bioconversion (by end of Month 24)
Achieve high yields and concentration of biopropane or biobutane from H2 and CO2 (by end of Month 34)
Achieve a bioconversion process which allows a high throughput and is energetically efficient (by end of Month 36)
Submit thesis describing project background, relevant literature, experimental methodology, results, discussion and conclusions (by end of Month 36).
Ysgoloriaeth ymchwil: Bydd yr ysgoloriaeth ymchwil yn cynnwys ffioedd ar gyfer rhaglen PhD llawn-amser am flwyddyn ac yn talu cyflog o oddeutu £14k y flwyddyn. Mae hefyd tua £9k o gostau cymorth ar gael i'r prosiect ar gyfer treuliau, teithio, mân offer, hyfforddiant (gan gynnwys Ysgol Raddedig KESS) a mynychu cynadleddau. Mae'r swydd ar gael o 1 Hydref 2019. Cymhwyster Myfyrwyr:
I fod yn gymwys i gael ysgoloriaeth ymchwil KESS, mae'n rhaid:
cael cyfeiriad cartref yn yr ardal Dwyrain Cymru (manylion isod)* ar adeg cofrestru.
bod gennych hawl i ymgymryd â gwaith cyflogedig yn yr ardal Dwyrain Cymru* ar ôl
cwblhau'r ysgoloriaeth.
bod y Brifysgol yn eich ystyried yn fyfyriwr 'cartref' neu 'UE' at ddibenion ffioedd dysgu yn
unol â chanllawiau'r Brifysgol.
eich bod yn bodloni meini prawf mynediad Prifysgol De Cymru: gweler isod, cymwysterau a
phrofiad a'r broses ymgeisio
*Dwyrain Cymru ardal yn cwmpasu: Bro Morgannwg /
Caerdydd / Casnewydd/ Sir Fynwy/ Powys/ Wrecsam/ Sir Y Fflint
Cymwysterau a phrofiad: Bydd gan ymgeiswyr cymwys:
Have a degree (2i or higher) in an appropriate chemistry or biology related discipline
Possess a reasonable understanding of a range of laboratory analytical techniques
Be highly self-motivated, with capacity to learn and develop new analytical techniques, skills in the design and build of laboratory experiments and data interpretation techniques
Have well-developed and positively collaborative interpersonal skills
Have an ability to deliver technical reports and communicate complex findings in a straightforward manner
Be willing to travel and work in laboratory settings with likely visits to industrial facilities in the UK
Y Broses Ymgeisio: I lawrlwytho'r pecyn ymgeisio, ewch i: ysgoloriaethau a ariennir yn benodol Am unrhyw ymholiadau ynghylch cymhwysedd, cysylltwch â: Tîm KESS, Gwasanaethau Ymchwil ac Arloesedd, Prifysgol De Cymru: kess@decymru.ac.uk Ffôn: 01443 482578 Ar gyfer ymholiadau anffurfiol neu ragor o wybodaeth am y rhaglen, cysylltwch â: Prifathro Sandra Esteves (sandra.esteves@decymru.ac.uk). ffon: 01443 654130.
Dyddiad cau ar gyfer ceisiadau: Hanner nos Dydd Mercher 28 Awst 2019
Cynhelir cyfweliadau yn ystod yr wythnos yn dechrau (i'w gadarnhau) Closing date for applications: midnight Wednesday 28th August 2019 Interviews will be held w/c (TBC)
Mae Ysgoloriaethau Sgiliau Economi Gwybodaeth (KESS) yn fenter sgiliau lefel uwch ar draws Cymru a arweinir gan Brifysgol Bangor ar ran y sector AU yng Nghymru. Fe'i cyllidir yn rhannol gan raglen Cronfa Gymdeithasol Ewropeaidd (ESF) Llywodraeth Cymru ar gyfer Dwyrain Cymru.