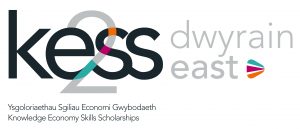 Mireinio a Monitro Cyfeirio Optometrig yn y Gymuned ar gyfer wAMD: Gwerthuso Profiad Rhanddeiliaid yng Nghymru.
ID y Prosiect: 21726
Dyddiad cau y Cais: 17 Ionawr 2021
| | |
| --- | --- |
| MbyRes wedi'i gyllido yw hwn, sy'n cynnwys cyflog hael a ffioedd dysgu, gydag amgylchiadau sydd â digon o adnoddau ar gyfer ysgoloriaeth lwyddiannus. | This is a funded MbyRes, including a generous stipend and tuition fees, with well-resourced circumstances for a successful scholarship. |
Here is an exciting opportunity to study a community-based Wet Age-related Macular Degeneration (wAMD) referral refinement and treatment process, exploring its impact within a range of stakeholder groups. This could lead to entirely new approaches in the delivery of eyecare services.
The selected candidate will apply their research skills and ambition to deliver this very topical evaluation project. This Realist Review and Evaluation study will allow the student to develop transferable knowledge and skills in this most exciting and active field of healthcare research.
This Knowledge Economy Skills Scholarship (KESS) project will be held in the Faculty Life Sciences and Education at the University of South Wales. KESS is a programme funded by the European Social Fund (ESF) awarded by the Welsh European Funding Office (WEFO) in the Welsh Government. The MbyRes will be undertaken in association with the South East Wales Regional Optical Committee. The project will focus on the experiences of stakeholders associated with a new eyecare delivery model undertaken within two 'pathfinder' optometric practices. A detailed evaluation of these will facilitate further development of the referral refinement and monitoring process, contributing to the development of an accessible, client-centred service for those living with wAMD.
The project is backed by the South East Wales Regional Optic Committee (SEWROC), the professional representative organisation for the primary care eye health profession in South East Wales. Given the position of SEWROC as advisors on the development of new patient pathways at a national level, their close involvement in a project evaluating this new approach will raise the profile of primary care optometry, and help transition appropriate hospital services into primary care practices.
Programme of Research:
Age-Related Macular degeneration (AMD) is a chronic eye disease affecting those over 50 years of age and represents the most significant cause of visual impairment within the older population in the developed world. AMD may initially cause no symptoms, but the significant loss of vision experienced by those in the later stages of the disease is highly disabling and has been associated with impairment of the Activities of Daily Living, increased psychological distress, anxiety, and depression. Given that the age of the UK population is rising, the rates of AMD diagnosis and consequent impact upon healthcare resources are set to increase.
Whilst there is no cure for AMD, modalities utilising Anti-VEGF agents have revolutionised treatment of the 'wet' form of the disease (wAMD), arresting progression and preserving vision. The approach involves the close monitoring of those with wAMD, and administration of intravitreal injections in accordance with clinical findings. However, whilst such a treatment pathway is efficacious in terms of preserving vision, it is also highly resource intensive, placing significant demands upon not only Hospital Eye Services, but also patients and their carers.
These issues have been recognised at a national level, and led to the implementation of a Welsh Government funded AMD Pathfinder service, in which a series of community-based optometric referral refinement and treatment and monitoring (RR&M) pilot sites were established for people living with wAMD. These RR&M sites involved community optometrists using specialised scanning equipment to assess and refer 'new' wAMD patients to Hospital Eye Services, whilst also monitoring those with stable disease within primary care. Whilst early evaluation has shown the model to be efficacious, the wider experiences of those both delivering and utilising the service merits further exploration, and it is these elements that are the foci for this MbyRes. This is a unique study that will utilise the Realist Review and Evaluation approach in order to explore the model. It offers stakeholders an opportunity to shape the configuration of services within their own locality – based upon their experiences of the pilot service delivery arrangements, contributing to the development of accessible and client-centred services for those living with wAMD, and ultimately the transformation of eye care recently announced by Welsh Government (2019).
Ysgoloriaeth ymchwil:

Bydd yr ysgoloriaeth ymchwil yn cynnwys ffioedd ar gyfer rhaglen MbyRes llawn-amser am flwyddyn ac yn talu cyflog o oddeutu £11k y flwyddyn. Mae hefyd tua £3k o gostau cymorth ar gael i'r prosiect ar gyfer treuliau, teithio, mân offer, hyfforddiant (gan gynnwys Ysgol Raddedig KESS) a mynychu cynadleddau.

 

Mae'r swydd ar gael o 1 Ebrill 2021.

Studentship:

The studentship will cover the fees for a full-time MbyRes programme and pay a stipend of circa £11k p.a. There is also around £3k project support costs available for consumables, travel, minor equipment, training (including the KESS Grad School) and conference attendance.

 

The position is available from 1st April 2021

 

Cymhwyster Myfyrwyr:

I fod yn gymwys i gael ysgoloriaeth ymchwil KESS, mae'n rhaid:

·        cael cyfeiriad cartref yn yr ardal Dwyrain Cymru (manylion isod)* ar adeg cofrestru.

·        bod gennych hawl i ymgymryd â gwaith cyflogedig yn yr ardal Dwyrain Cymru* ar ôl cwblhau'r ysgoloriaeth.

·        bod y Brifysgol yn eich ystyried yn fyfyriwr 'cartref' neu 'UE' at ddibenion ffioedd dysgu yn unol â chanllawiau'r Brifysgol.

·        eich bod yn bodloni meini prawf mynediad Prifysgol De Cymru: gweler isod, cymwysterau a phrofiad a'r broses ymgeisio

*Dwyrain Cymru ardal yn cwmpasu:  Bro Morgannwg / Caerdydd / Casnewydd/ Sir Fynwy/ Powys/ Wrecsam/ Sir Y Fflint

 

Eligibility of Student:

To be eligible to hold a KESS studentship, you must:

·        have a home address in East Wales area (details below)* at the time of registration.

·        have the right to take up paid work in the East Wales area* on completion of the scholarship.

·        be classified by the University as 'home' or 'EU' for tuition fees purposes according to the University's guidelines.

·        satisfy University of South Wales's admissions criteria: see below, qualifications and experience and application process

 

 

*East Wales area covers:  Vale of Glamorgan / Cardiff/ Newport/ Monmouthshire/ Powys/ Wrexham/ Flintshire
Cymwysterau a phrofiad:

Bydd gan ymgeiswyr cymwys:

Qualifications and experience:

Eligible applicants will:
Have a degree (2i or higher) in an appropriate healthcare or social sciences discipline e.g. psychology, health & social care, nursing, optometry, orthoptics, biological science.
Possess a reasonable understanding of research methods and current healthcare issues.
Be highly self-motivated, with capacity to learn and develop new skills and techniques.
Have well-developed and positively collaborative interpersonal skills.
Have an ability to deliver technical reports and communicate findings.
Be willing to travel and work in clinical settings.
Y Broses Ymgeisio:

I lawrlwytho'r pecyn ymgeisio, ewch i:  Pecyn Ymgeisio Cyfranogwr

Am unrhyw ymholiadau ynghylch cymhwysedd, cysylltwch â:  Tîm KESS, Gwasanaethau Ymchwil ac Arloesedd, Prifysgol De Cymru: kess@decymru.ac.uk Ffôn: 01443 482578

Ar gyfer ymholiadau anffurfiol neu ragor o wybodaeth am y rhaglen, cysylltwch â: Dr Carolyn Wallace: (carolyn.wallace@decymru.ac.uk).

Rhagor o wybodaeth:

http://staff.southwales.ac.uk/users/911-cwallace

Application Process:

 

To download an application package, please visit:  Participant Application Package

For any queries on eligibility, please contact:  KESS Team at Research and Innovation Services, University of South Wales: kess@southwales.ac.uk  Tel: 01443 482578

For informal enquiries or further programme information, please contact: Dr Carolyn Wallace: (carolyn.wallace@southwales.ac.uk).

Further information at:

http://staff.southwales.ac.uk/users/911-cwallace

Dyddiad cau ar gyfer ceisiadau: Hanner nos Dydd Sul 17 Ionawr 2021

Cynhelir cyfweliadau yn ystod yr wythnos yn dechrau (i'w gadarnhau)

 

Closing date for applications: midnight Sunday 17th January 2021

Interviews will be held w/c (TBC)

 

Mae Ysgoloriaethau Sgiliau Economi Gwybodaeth (KESS) yn fenter sgiliau lefel uwch ar draws Cymru a arweinir gan Brifysgol Bangor ar ran y sector AU yng Nghymru. Fe'i cyllidir yn rhannol gan raglen Cronfa Gymdeithasol Ewropeaidd (ESF) Llywodraeth Cymru ar gyfer Dwyrain Cymru.
Knowledge Economy Skills Scholarships (KESS) is a pan-Wales higher-level skills initiative led by Bangor University on behalf of the HE sector in Wales. It is part funded by the Welsh Government's European Social Fund (ESF) programme for East Wales.