Ymddiheurwn, nid yw'r testun ar gael yn y Gymraeg ar hyn o bryd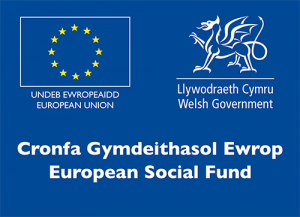 Improving the performance of low emission vehicles: reducing viscous losses in an electrohydraulic system
Sponsored by Evectek Ltd and KESS 2 at Bangor University
Project ID: BUK2209
Annual Stipend: £11,586
Application Deadline: 1st March 2020
Decarbonising transport is crucial in addressing the looming climate emergency. Through this Project you will develop the technology required to enable the clean and efficient electrohydraulic powered vehicles needed for this transition.  This Project is sponsored by Evectek which is in the process of developing an innovative electrohydraulic propulsion system for low carbon vehicles.
A crucial aspect of the Evectek Drive System is the extensive use of hydraulics.  Through the Project, modelling and experimental methods will be combined to find approaches to reduce energy losses in hydraulic systems. The research will have two main pillars – firstly, the development of surface treatments (coatings and surface micro-textures) aimed at reducing drag.  Secondly, an experimental rig will be developed to test your drag reduction strategies.  Improvements in hydraulic systems could bring very widespread benefits across many sectors making this an important piece of work.
During this Research Masters, you will work closely with the scientists and engineers in Bangor University's Extreme Materials Research Group and Electrical Engineering Department.  You will also have regular contact and receive guidance from Evectek's engineers.  The Project will be led at Bangor by Dr. Michael Rushton who has broad experience of materials science.  He will be supported by Dr. Lee Evitts (Physics), Dr. Simon Middleburgh (Materials) and Dr. James Wang (Surface Treatments).  Your Industrial Supervisor will be George Ryton, the inventor of Evectek's innovative drive system who brings a wealth of engineering experience from motorsport, Formula 1 (including Ferrari, Minardi and Tyrell) and may other sectors to the Project and will ensure the industrial relevance of your work.
Candidates with a background in engineering, physics, materials, chemistry or related disciplines are encouraged to apply.
Project start date:  before 1st August 2020
For enquiries please contact:  Dr. Michael Rushton (m.rushton@bangor.ac.uk)
To apply :
Please send a CV and covering letter to Dr. Michael Rushton (m.rushton@bangor.ac.uk) and cc to Penny Dowdney (p.j.dowdney@bangor.ac.uk).
Knowledge Economy Skills Scholarships (KESS 2) is a pan-Wales higher level skills initiative led by Bangor University on behalf of the HE sector in Wales. It is part funded by the Welsh Government's European Social Fund (ESF) convergence programme for West Wales and the Valleys.
Due to ESF funding, eligibility restrictions apply to this scholarship. To be eligible, the successful candidate will need to be resident in the Convergence Area of Wales on University registration, and must have the right to work in the region on qualification.