Ymddiheurwn, nid yw'r testun ar gael yn y Gymraeg ar hyn o bryd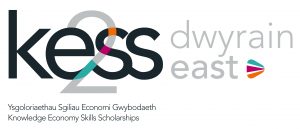 Strategies for meeting targets for ammonia emissions and nitrate leaching reduction for Welsh beef and sheep farms
School of Natural Sciences, Bangor University
 Project ID: BUKE031
Annual Stipend: £14,483
Application Deadline: April 30th, 2020
Applications are invited for a three-year research PhD studentship that focuses on strategies for reducing ammonia emissions and nitrate leaching for Welsh beef and sheep farms. The studentship is funded by the Knowledge Economy Skills Scholarships East (KESS 2 East) in collaboration with Hybu Cig Cymru (HCC). It will cover tuition fees and an annual tax-free stipend (£14,483), as well as a travel budget for workshop and conference attendance. The start date is June 1st, 2020.
The red meat sector is under considerable pressure from consumers and legislators to reduce its environmental impacts. In the UK, livestock systems represent the biggest source (>85%) of ammonia (NH3) emissions; the figure is likely to be at least as high in Wales, given the preponderance of such systems. Livestock-associated emissions of ammonia emanate from manure management (storage and spreading), livestock housing, urine/dung deposition by grazing livestock, and application of urea-based fertilisers. Given the linkage between ammonia concentrations and poor air quality (with subsequent impacts on human health, such as respiratory diseases), there is mounting pressure on the livestock sector to reduce such emissions, especially since the recent announcement of the UK Clean Air Strategy. In parallel, there will be a pan-Wales implementation of regulations focussed on reducing nutrient pollution in 2020, where it is expected that restrictions will be placed on the amount of livestock-derived resources that are high in readily-available nitrogen (e.g. slurries) that can be applied to land, and of stocking rates, similar to the current requirements within areas designated as Nitrate Vulnerable Zones.
Running in parallel with "zero carbon emissions" studentship, the project will use data from the same study farms, focussing specifically on the use of fertilisers and livestock resources. It will take into account the influence of potential NH3 emission and nitrate leaching mitigation strategies, including covering of slurry stores, use of different spreading methods (e.g. splash-plate v low-trajectory application of slurries), application rates and timing, fertiliser types and livestock stocking rates. Importantly, the project will assess potential co-benefits and unintended consequences of mitigation strategies for both NH3 emissions and nitrate leaching. For example, where strategic planting of buffer strips is implemented as a measure to reduce nitrate transport to watercourses, the impacts of this on greenhouse gas emissions, microbial transport, and biodiversity will be estimated. The project will also assess impacts on productivity and the exporting of production to countries where nitrogen pollution is a bigger issue. The wider implications of these mitigation strategies will be assessed via the development of a specific nutrient footprinting tool for beef and sheep farming systems, based on consequential lifecycle assessment methodology. Adopting such an approach for NH3 emissions, as opposed to greenhouse gases, will bring significant value and novelty to the studentship.
HCC is the red meat levy board in Wales (https://hccmpw.org.uk/en), within its remit is the funding of research that will reduce the environmental footprint of red meat production; which it views as both a major challenge and opportunity for the sector in Wales.
This is one of four PhD studentships in partnership with HCC; the others being:
Strategies to reach zero carbon sheep and beef production on Welsh farms
Integrated guidance for meeting environmental targets while maintaining profitability for the sheep and beef sectors in Wales
Determining the potential for precision grazing to improve the resilience of livestock production systems
Applicants should hold a first or upper second-class honours degree (or equivalent) in agriculture, economics, environmental science or a related degree. Experience of modelling or programming is desirable.
Bangor Supervisors: Dave Chadwick (d.chadwick@bangor.ac.uk) & Prysor Williams (prysor.williams@bangor.ac.uk)
External supervisor: Professor Tom Misselbrook (Rothamsted Research)
For informal enquiries, please contact Dave Chadwick or Prysor Williams
Closing Date: April 30th, 2020
To apply :
Please send a CV and covering letter to Prysor Williams (prysor.williams@bangor.ac.uk) and cc to Penny Dowdney (p.j.dowdney@bangor.ac.uk).
Knowledge Economy Skills Scholarships East (KESS 2 East) is a pan-Wales higher level skills initiative led by Bangor University on behalf of the HE sector in Wales. It is part funded by the Welsh Government's European Social Fund (ESF) convergence programme for East Wales.
Due to ESF funding, eligibility restrictions apply to this scholarship. To be eligible, the successful candidate will need to be resident in East Wales on University registration, and must have the right to work in the region on qualification.