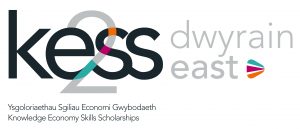 Digital Health Solutions for medication adherence support
Centre for Health Economics and Medicines Evaluation, School of Health Sciences and Aparito Ltd.
Project ID: BUKE027
Annual Stipend: £14,483
Application Deadline: 9am on the 2nd December, 2019
Project Description:
Medication non-adherence is highly prevalent, especially in older patients who often have multi-morbidity. Over a half of patients discontinue their chronic medication on their own initiative within the first year after treatment initiation. Patients who do not adhere fully to their prescribed medication are at higher risk of experiencing a poor clinical outcome, while good adherence to medications is associated with lower mortality. The high prevalence of non-adherence and its detrimental impact on outcome points towards an urgent need for effective interventions. However, the quality of the evidence to support interventions to improve medication adherences is variable. A Cochrane review identified 36 out of 81 randomised controlled trials conducted in a range of chronic illnesses were able to show an effect on adherence, while only 25 were also able to improve health outcomes, leading the authors to conclude that methods of improving adherence for chronic diseases are not very effective.
The problem of non-adherence is often multifactorial. The World Health Organisation identified five dimensions that contribute to non-adherence; namely, socioeconomic factors, health care team and system-related factors, and factors related to the condition(s), treatment(s), and patient. Evidence suggests that educating patients about their disease and treatment alone will not necessarily result in good adherence. However, one potential approach, for which there is some evidence of benefit in terms of knowledge, social support, and behavioural outcomes, as well as a small impact on clinical outcomes, is the use of mobile health (mHealth) technologies. mHealth is defined as the interaction of a person with (or through) an electronic device or communication technology,  to access or transmit health information and to receive guidance (or support) on a health issue. mHealth technology is used increasingly as a modern way to support patients, however, reviews of existing evidence conclude that mHealth-based self-management interventions require more rigorous evaluation. This studentship aims to develop and test an mHealth intervention aimed to improve older patients' adherence to direct-acting oral anti-coagulants (e.g., apixaban, dabigatran, edoxaban and rivaroxaban).
The successful candidate will be supervised at Bangor University by Professor Dyfrig Hughes and Dr Emily Holmes; and at Aparito by Dr Elin Haf Davies. Further details of the Centre for Health Economics and Medicines Evaluation are available from: https://cheme.bangor.ac.uk and of Aparito from: https://www.aparito.com
Applicants are invited to submit their curriculum vitae together with a cover letter, and an outline (of no more than 500 words) on "Harnessing mHealth technology to improve medication adherence", to Dyfrig Hughes (E-mail: d.a.hughes@bangor.ac.uk), cc'd to Penny Dowdney (p.j.dowdney@bangor.ac.uk),  no later than 9am on the 2nd December, 2019.
KESS 2 East is a pan-Wales higher level skills initiative led by Bangor University on behalf of the HE sector in Wales. It is part funded by the Welsh Government's European Social Fund (ESF) convergence programme for East Wales.
Due to ESF funding, eligibility restrictions apply to this scholarship. To be eligible, the successful candidate will need to be resident in East Wales on University registration, and must have the right to work in the region on qualification.