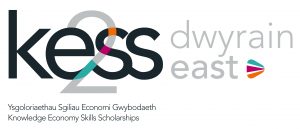 Bangor University, School of Medical Sciences
Project ID:  BUK2E019
Annual Stipend: £14,483
Application Deadline: 10th. November 2019
Genome integrity is threatened by exogenous and endogenous sources of DNA damage, and DNA repair systems therefore form a crucial barrier to tumour formation. DNA double-strand breaks (DSBs) cause chromosomal rearrangements and cell death, and as such the capacity to repair DSBs caused by therapeutic radiation or treatment with DNA-damaging chemotherapies is a major determinant of cancer cell survival and patient outcome. Recently, research has focused on the development of novel strategies to sensitise cancer cells to chemotherapy, and the implementation of novel personalised medicine approaches to improve patient outcomes.
Cancers adapt to grow in adverse conditions such as nutrient and oxygen-poor environments, sensing nutrients such as amino acids through the oncogenic kinase mTORC1, which coordinates nutrient status with growth and metabolism. Small molecule inhibitors of both mTOR and DNA repair enzymes are currently in clinical trials for the treatment of multiple cancers. There is considerable established interplay between components of cellular nutrient sensing and DNA repair mechanisms, although the significance of these associations remains unclear.
We identified a novel protein complex with dual roles in regulation of both DNA repair and mTORC1-dependent nutrient sensing, and we hypothesize that this complex acts as a signalling hub to integrate these two essential processes.
The successful student will work in Dr Chris Staples' UKRI-funded laboratory to generate CRISPR-Cas9 knockout cell lines lacking members of this important new protein complex. They will then analyse the nutrient sensing and DNA repair capacity of the null lines generated, employing confocal microscopy and proteomic approaches to uncover the relevant molecular mechanisms.
The closing date is 10th November. The expected start date is January 2020.
To apply please send a CV and covering letter to Dr Chris Staples at c.staples@bangor.ac.uk , cc to Penny Dowdney p.j.dowdney@bangor.ac.uk
Dr Staples is also happy to discuss the project informally at any time (c.staples@bangor.ac.uk)
Knowledge Economy Skills Scholarships East is a pan-Wales higher level skills initiative led by Bangor University on behalf of the HE sector in Wales. It is part funded by the Welsh Government's European Social Fund (ESF) convergence programme for East Wales.
Due to ESF funding, eligibility restrictions apply to this scholarship. To be eligible, the successful candidate will need to be an EU national and resident in East Wales (Flintshire, Wrexham, Powys, Monmouthshire, The Vale of Glamorgan, Cardiff, Newport) on University registration, and must also have the right to work in the region on qualification.