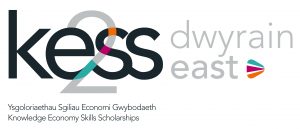 PhD wedi'i gyllido yw hwn, sy'n cynnwys cyflog hael a ffioedd dysgu, gydag amgylchiadau sydd â digon o adnoddau ar gyfer ysgoloriaeth lwyddiannus.
PDC / USW MAXI 21762
Here is an exciting opportunity to study children's rights and voices in pre-court proceedings which could lead to entirely new processes and services.
The selected candidate will apply their research skills and ambition to a piece of action research which will be co-produced with professionals and children. This research project will allow the student to develop transferable knowledge and skills, through the fieldwork, spending at least one month a year with partner agencies and KESS' Postgraduate Skills Development course, in this most exciting and active field of social research.
This Knowledge Economy Skills Scholarship (KESS) project will be held in the Centre for Criminology in the Faculty of Business and Society at the University of South Wales. KESS is a programme funded by the European Social Fund (ESF) awarded by the Welsh European Funding Office (WEFO) in the Welsh Government. The PhD will be associated with Youth Justice Board (YJB) Cymru, National Youth Advocacy Service (NYAS) and other strategic partners. The project will focus on whether children's rights are being protected and children's voices are heard when they are dealt with through the informal route. Hence, this will project will full this knowledge gap in order to improve the services and processes for dealing with children. The Welsh Government Youth Justice Blueprint for Wales aims to further develop diversionary practices and a more co-ordinated approach to establish consistent rights-based practice across Wales. This project will support the partner agency YJB Cymru (and other stakeholders) to move the Welsh Government Blueprint forward in these areas.
The project is backed by YJB Cymru, which is a non-departmental public body responsible for overseeing the youth justice system in Wales.
Programme of research:
Wales has been the vanguard in diverting children from court and is committed to the delivery of children's rights, notably through the Rights of the Children and Young People (Wales) Measure 2011 and of supporting practitioners across a wide range of disciplines to understand and implement the delivery of rights in practice.  The proportion of cases dealt with outside the formal arrest/interview/charge procedures (including the use of voluntary interviews and community resolutions away from the police station) is increasing. Whilst there have been some evaluations of out of court disposals, none have yet focused on the rights and voices of the children involved. The use of out of court disposals has a long history with their oft-cited advantages being avoiding labelling/stigma and the other harmful effects of the criminal justice system, reducing the chances of reoffending and dealing with service users more quickly and cheaply. Despite the disadvantages of formal processing through the criminal justice system, its strengths are the application of due process, transparency and the protection of rights. It is unclear whether children's rights are being protected through the informal route.
The project will explore the use of voluntary interviews and out of court disposals (including street disposals) across different parts of Wales. Specifically, it will examine how information is presented and received by children, how they feel about participating in voluntary interviews and/or to admit to offences in relation to out of court disposals and their access to legal advice, as well as how practices can be improved in these areas.
Ysgoloriaeth ymchwil:
Bydd yr ysgoloriaeth ymchwil yn cynnwys ffioedd ar gyfer rhaglen PhD llawn-amser am flwyddyn ac yn talu cyflog o oddeutu £14k y flwyddyn. Mae hefyd tua £9k o gostau cymorth ar gael i'r prosiect ar gyfer treuliau, teithio, mân offer, hyfforddiant (gan gynnwys Ysgol Raddedig KESS) a mynychu cynadleddau.
 Mae'r swydd ar gael o 1 Ionawr 2020.
Cymhwyster Myfyrwyr:
I fod yn gymwys i gael ysgoloriaeth ymchwil KESS, mae'n rhaid:
cael cyfeiriad cartref yn yr ardal Dwyrain Cymru (manylion isod)* ar adeg cofrestru.
bod gennych hawl i ymgymryd â gwaith cyflogedig yn yr ardal Dwyrain Cymru* ar ôl cwblhau'r ysgoloriaeth.
bod y Brifysgol yn eich ystyried yn fyfyriwr 'cartref' neu 'UE' at ddibenion ffioedd dysgu yn unol â chanllawiau'r Brifysgol.
eich bod yn bodloni meini prawf mynediad Prifysgol De Cymru: gweler isod, cymwysterau a phrofiad a'r broses ymgeisio
*Dwyrain Cymru ardal yn cwmpasu:  Bro Morgannwg / Caerdydd / Casnewydd/ Sir Fynwy/ Powys/ Wrecsam/ Sir Y Fflint
Cymwysterau a phrofiad:
Bydd gan ymgeiswyr cymwys:
Have a degree (2i or higher) in Criminology or a related discipline
An MSc in Criminology or a related discipline would be desirable
Possess a reasonable understanding of policing and youth justice
Be highly self-motivated, with capacity to learn and develop research techniques
Have well-developed and positively collaborative interpersonal skills, including the ability to communicate effectively with children/young people
Have an ability to build effective relationships with young people and understand the issues faced by vulnerable children/young people
Have an ability to deliver technical reports and communicate findings
Be willing to travel and work in police, youth justice and third sector settings
Y Broses Ymgeisio:I lawrlwytho'r pecyn ymgeisio, ewch i:  Pecyn Ymgeisio Cyfranogwr   Mae ' n ofynnol i chi lenwi ffurflen gais ynghyd â chynnig ymchwil byr – o ddim mwy na 1,500 o eiriau (gan gynnwys cyd-destun yr ymchwil, nodau a dulliau arfaethedig).Am unrhyw ymholiadau ynghylch cymhwysedd, cysylltwch â:  Tîm KESS, Gwasanaethau Ymchwil ac Arloesedd, Prifysgol De Cymru: kess@decymru.ac.uk Ffôn: 01443 482578

Ar gyfer ymholiadau anffurfiol neu ragor o wybodaeth am y rhaglen, cysylltwch â: Dr Harriet Pierpoint (harriet.pierpoint@decymru.ac.uk)

Dyddiad cau ar gyfer ceisiadau: Hanner nos Dydd Sul 27 Hydref 2019Cynhelir cyfweliadau ar Ddydd Mawrth 26 Tachwedd 2019  ar gampws Trefforest.
Mae Ysgoloriaethau Sgiliau Economi Gwybodaeth (KESS) yn fenter sgiliau lefel uwch ar draws Cymru a arweinir gan Brifysgol Bangor ar ran y sector AU yng Nghymru. Fe'i cyllidir yn rhannol gan raglen Cronfa Gymdeithasol Ewropeaidd (ESF) Llywodraeth Cymru ar gyfer Dwyrain Cymru.