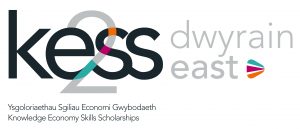 Developing a theory-based understanding of the factors that contribute to the decision to donate whole blood (and/or platelets) in young people in Wales
Project Team:    
Dr Heidi Seage (Lead Academic Supervisor)
Dr Delyth James
Amanda Davies
Dr Clare Glennan
Ben Willkins (Lead Company Supervisor)
 Project Outline:
This PhD scholarship offers a unique opportunity for a bright and motivated individual to work on an exciting project between Cardiff Metropolitan University and the Welsh Blood Service (WBS). The Welsh Blood Service (WBS) collects voluntary, non-remunerated blood donations from the general public. The majority of their blood collection clinics take place in community settings and are performed by mobile teams. To enable the WBS to maintain an adequate supply of blood and blood components to all hospitals throughout Wales it is important to encourage engagement from novice donors. This project's aim is to understand the factors that contribute to the decision to donate blood and blood components in young people. Psychological frameworks will be used to explore barriers and facilitators to blood donation in 17-24 year olds living in Wales.
Applicants must have a good first degree in a relevant discipline area (minimum classification of a 2.1 and ideally an MSc or equivalent in a relevant subject area). We seek a motivated individual, who has effective analytical and communication skills. Experience of qualitative methods would be beneficial. As the project requires working at the partner organisation, a proactive and collaborative approach will be favoured.  The project work will be split between Cardiff Metropolitan University and the Welsh Blood Service sites, so the role requires the ability to travel between sites.
Application Deadline: 23rd August  
Proposed work as detailed below:
WP1: Conduct a scoping review of the existing literature on blood donation.
WP2: Design and conduct focus groups with young people to explore perceived barriers to blood and platelet donation. Data will be analysed using appropriate forms of qualitative analysis (i.e. theoretical framework and thematic analysis) where the perceived barriers to donation will be mapped to the COM-B and Theoretical Domains Framework (TDF)
WP3: Design and conduct focus groups with young people who have experience of donating either whole blood or platelets or both.
WP4: Design and evaluation of interventions to address barriers to donation
WP5: Thesis write up
The scholarship offers all eligible participants (student):
KESS PhD Scholarship holders do not pay fees;
A monthly stipend: 3 years of funding @ £14,483 per year for PhD
An additional budget to support your research of £3,000 for travel, conference attendance, minor equipment, consumables and training
An opportunity to access a suite of high-level skills training & attendance at a residential KESS Grad School
A minimum of 30 days a year working with the company partner on their allocated project
Students must complete & submit their thesis within 3.5 years for PhD
All participants must complete the KESS Postgraduate Skills Development Award
To be eligible for the scholarship, applicants should have UK or EU Citizenship, and be resident in the convergence area of Wales on appointment (or be studying in or working in the convergence area immediately prior to starting the project) and should have the right to work in the region on qualification. Residence confirmed by providing documents such as driver's licence, tenancy agreement or recent statement from bank or building society.
The map for the eligible regions can be​ found here​.  NB: The map also illustrates other assisted areas in the UK, however only the East Wales region is eligible in this project.
To obtain an application form (Participant Application Form) and for further information regarding KESS2 at Cardiff Metropolitan University, please click here
 Please forward any questions about the research project to Dr Heidi Seage (hseage@cardiffmet.ac.uk) or Dr Delyth James (dhjames@cardiffmet.ac.uk)
To apply, please submit completed application form to Dr Heidi Seage  to Email: hseage@cardiffmet.ac.uk
Interviews for this post will take place in the week beginning the 2nd Sept 2019, with a proposed enrolment date of 23rd September 2019
Funding Notes:
Knowledge Economy Skills Scholarships (KESS 2 East) is a pan-Wales higher level skills initiative supported by European Social Fund (ESF) through the Welsh Government and is led by Bangor on behalf of the HE sector in Wales.