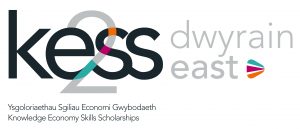 Development of Methodologies for Conversion of Carbon Dioxide into Value Commodity Chemicals via Transition Metal Mediated Proton Shuttle Mechanisms
PDC / USW MAXI 21478
This is a funded PhD, including a generous stipend and tuition fees, with well-resourced circumstances for a successful scholarship.
An exciting opportunity has arisen to contribute on a project that could have significant impact and industrial application. This is a KESS funded PhD project which takes an entirely new approach to the conversion of carbon dioxide by-product and convert it into value commodity chemicals via novel transition metal mediated proton shuttle mechanisms.
The selected candidate will apply their chemical knowledge and synthetic skills to the role and will demonstrate ambition to develop new catalytic routes for the synthesis of carbon dioxide derived commodity chemicals. The project will entail a significant amount of synthesis and catalytic work in the laboratory as well as the characterisation of various compounds. The application of the newly developed methodologies will subsequently be explored in collaboration with the industrial partner. This close collaborative partnership will allow the student to develop transferable knowledge and skills in this most exciting and active field of inorganic synthesis and catalysis. It will also enhance the potential for future employment of the candidate in this or related industries.
This Knowledge Economy Skills Scholarship (KESS) project will be held in the Faculty of Computing, Engineering and Science at the University of South Wales. KESS is a programme funded by the European Social Fund (ESF) awarded by the Welsh European Funding Office (WEFO) in the Welsh Government. The PhD project is co-sponsored by one of the world's most innovative steel making companies, Tata Steel Strip Products, UK. The successful candidate will work closely within a chemistry research group at University of South Wales and with advisors from Tata Steel's Port Talbot works. The project will focus on synthetic chemistry. Carbon dioxide is a major pollutant and addressing its impact on the environment is crucial for many reasons. The project will also focus on providing new strategies for the synthesis of chemicals from this waste product, initially on a small scale. It will also look at the possibilities of scaling the process to an industrial scale.
Programme of research:
One of the principal aims of this research programme will utilise proton shuttling mechanisms for the development of carbon dioxide derived chemical products. The utilisation of industrially generated carbon dioxide waste is a significant challenge and it is imperative that it is addressed with some urgency. The aims will be to trap carbon dioxide within a metallacyclic motif involving transition metals. Once in position, the former carbon dioxide molecule can be reacted further to synthesise new products. The systems will be further developed to hydrogenate the new products to methanol thus providing a synthetic route to a C1 source from carbon dioxide.
This work aims to offer a fresh approach towards the activation of carbon dioxide. It will be broken down into three main objectives. Firstly, the project will look at the synthesis of new catalysts which possess the potential for shuttling hydrogen atoms and demonstrated potential to trap and activate molecular carbon dioxide. It will the focus on the synthesis of new carbon dioxide derived carbonates which are value-added compounds and of commercial value to the company. Finally, it will look to establish methodologies in which the hydrogenation of the above carbonates to further generate methanol as a valuable C1 building block can be achieved.
Studentship: The studentship will cover the fees for a full-time PhD programme and pay a stipend of circa £14k p.a. There is also around £9k project support costs available for consumables, travel, minor equipment, training (including the KESS Grad School) and conference attendance. The position is available from 1st January 2020 / 1st April 2020
Eligibility of Student: To be eligible to hold a KESS studentship, you must:
· have a home address in East Wales area (details below)* at the time of registration.
· have the right to take up paid work in the East Wales area* on completion of the scholarship.
· be classified by the University as 'home' or 'EU' for tuition fees purposes according to the University's guidelines.
· satisfy University of South Wales's admissions criteria:
see below, qualifications and experience and application process
*East Wales area covers: Vale of Glamorgan / Cardiff/ Newport/ Monmouthshire/ Powys/ Wrexham/ Flintshire
Qualifications and experience: Eligible applicants will:
· Have a degree (2i or higher) in Chemistry
· Possess a reasonable understanding of synthetic chemistry, catalysis and characterisation
· Be highly self-motivated, with capacity to learn and develop new synthetic and analytical skills
· Have well-developed and positively collaborative interpersonal skills
· Have the ability to deliver technical reports and communicate findings
· Be willing to travel and work in industrial settings
Application Process:
To download an application package, please visit: specific funded studentships 
For any queries on eligibility, please contact:  KESS Team at Research and Innovation Services, University of South Wales: kess@southwales.ac.uk  Tel: 01443 482578   
For informal enquiries or further programme information, please contact: Dr Gareth Owen (gareth.owen@southwales.ac.uk).  
Further information at: 
Closing date for applications: midnight Thursday 5th December 2019 Interviews will be held w/c (TBC)
Knowledge Economy Skills Scholarships (KESS) is a pan-Wales higher-level skills initiative led by Bangor University on behalf of the HE sector in Wales. It is part funded by the Welsh Government's European Social Fund (ESF) programme for East Wales.
Please note: This scholarship is advertised subject to funding confirmation