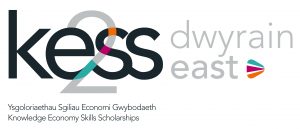 .  
Exploring the public's value of access to local leisure facilities.
School of Health Sciences, Bangor University.
Project ID: BUK2E016
Annual Stipend: £14,483
Application Deadline: 22/11/2019.
The Welsh population is projected to increase to 3.28 million by 2039 and those aged 65 years and over will increase by 44% (Welsh Government, 2015). This change in population characteristics will impact on the allocation of scarce resources among an aging population with complex care conditions associated with lifestyle choices. Tacking lifestyle behaviours while addressing health inequalities to improve health and quality of life across life span is fraught with challenges. In Wales, health inequalities identified a difference in health life expectancy of eighteen years between areas of low and high deprivation which is not improving (Public Health Wales Observatory, 2016). The goal of this research is to explore adherence levels to physical activity and establish participants WTP for leisure facility membership post completion of 16 ERS programme.
Findings will aid in translating health economics research to appraise leisure pricing membership and establish marginal WTP for ongoing membership. In addition, the project will identify adherence levels post intervention and identify if participants adopt healthier lifestyles yielding health benefits and improved quality of life. This project would provide sound knowledge therefore increasing insight on choice and preference behaviour intelligence. In Wales, 59% of the Welsh population are either overweight or obese with 30% of the population engaging in less than 30 minutes of physical activity per week (WAG, 2017). This research proposal will advance the principles of prudent healthcare of addressing the needs of those in need most as well as applying coproduction to explore equality and equity of health with level of deprivation. Reducing health inequalities is a key priority for the Welsh Government, (WAG, 2009) is fundamental to all public health policy development addressing health inequalities (WAG, 2011) and essential in regard to the projection of future health and wellbeing of the Welsh population (WAG, 2015).
This proposed PhD studentship will allow the candidate to develop research skills in the exciting field of public health and health economics and contribute to a new and emerging field of interest exploring the value of leisure to the public. This proposed project will estimate the value the public place on accessing and using local leisure facilities as well as adherence level for engaging in physical activity. This valuable insight on the value of accessing leisure facilities and services of Eirias Parc will allow key decision makers in Conwy County Borough Council to assess the costs and benefits of the provision of this valuable local resource.
Start date: 01/02/2020
Project Supervisors:
The successful applicant will be supervised by Dr Mary Lynch and Dr Elizabeth Mason at the School of Health Sciences and Mrs Marianne Jackson (Head of Community Development Service, Conwy Council) as the Company supervisor.
Interested applicants who wish to discuss the role further can contact Dr Mary Lynch via email (m.lynch@bangor.ac.uk).
Applications should include a CV with two named referees and a covering letter via email to Dr Lynch cc to Penny Dowdney (p.j.dowdney@bangor.ac.uk) by 17:00 on 22/11/2019. We welcome applications in either English or Welsh.
The successful applicant will be required to start on the 01/02/2020.
Funding:
Funded by KESS 2 East. Knowledge Economy Skills Scholarships is a pan-Wales higher level skills initiative led by Bangor University on behalf of the HE sector in Wales. It is part funded by the Welsh Government's European Social Fund (ESF) convergence programme for West Wales and the Valleys.
This studentship consists of full UK/EU tuition fees at UK/EU rate, as well as a tax-free Doctoral Stipend starting at £14,483 p.a.
Each scholarship has an additional budget for travel, equipment/consumables and training to support your research. KESS 2 East PhD Scholarship holders do not pay fees.
Length: Full-time for 3 years. (Theses must be submitted 6 months after the funded three-year study period.)
Training: The achievement of a Postgraduate Skills Development Award (PSDA) is compulsory for each KESS 2 scholar (The PSDA is based on a 60-credit award, which is an additional award to the PhD).
KESS 2 East is a pan-Wales higher level skills initiative led by Bangor University on behalf of the HE sector in Wales. It is part funded by the Welsh Government's European Social Fund (ESF) convergence programme for West Wales and the Valleys.
Due to ESF funding, eligibility restrictions apply to this scholarship. To be eligible, the successful candidate will need to be resident in East Wales on University registration, and must have the right to work in the region on qualification.