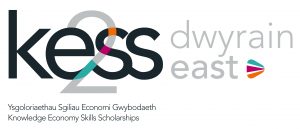 Applications are invited for a PhD studentship funded by the Knowledge Economy Skills Scholarship (KESS 2 East ) scheme intended to January 2020. The project will be based in the Faculty of Humanities and Performing Arts, University of Wales Trinity Saint David (Lampeter Campus) in collaboration with the Muslim Council of Wales.
Duration: 3 years
Funding Amount: UK/EU tuition fees plus stipend
Regions: EU (Non UK), UK
Project Details:
This project explores Islamic approaches to mental health within the Muslim community specifically the origins of the approaches which have contributed to the effectiveness of mental health treatment in the Muslim community today. Along with exploration into the current medical model of treatment, this project will explore the roots of classical Islamic approaches and the contributions of early Sufi theorists, the locality of the community organisations and local charities in which these approaches are practised and specific issues around access to mental health provision in the UK Muslim community.
The primary research question is:
How can Islamic approaches to mental health treatment and prevention inform and influence the accessing of mental health provision by the Islamic community in Wales?
The following work will be undertaken within the proposed project:
i. Qualitative data will be obtained through interviews with service users, service providers, and community leaders.
ii. Direct engagement work with local charities and service providers to examine the efficacy of their approach and their forms of practice.
iii. Public engagement through forums/consultations for community engagement.
As a result of the community-based placement with the Muslim Council of Wales, the candidate will also aim to produce:
i. A booklet aimed at religious leaders in mosques, supporting congregants facing poor mental health or mental health crisis, with a focus on young people.
ii. To develop a training programme aimed at religious leaders on mental health and approaches to mental health, including material designed to bridge religious and secular models of mental health.
iii. A directory of Muslim mental health organisations.
Funding: Funded by KESS East. Knowledge Economy Skills Scholarships is a pan-Wales higher level skills initiative led by Bangor University on behalf of the HE sector in Wales. It is part funded by the Welsh Government's European Social Fund (ESF) convergence programme for East Wales.
This studentship consists of full UK/EU tuition fees at UK/EU rate, as well as a tax-free Doctoral Stipend starting at £14,628 p.a. for 2019/20.
Each scholarship has an additional budget for travel, equipment/consumables and training to support your research. KESS PhD Scholarship holders do not pay fees.
Length: Full-time for 3 years. (Theses must be submitted 6 months after the funded three-year study period.)
Training: The achievement of a Postgraduate Skills Development Award (PSDA) is compulsory for each KESS scholar (The PSDA is based on a 60-credit award, which is an additional award to the PhD).
Selection Criteria:
Essential:
· Hold a Masters qualification in the field of Arts and Humanities.
· Demonstrable academic knowledge of the Islamic tradition.
· A willingness to work closely with faith organisations and practitioners.
· Have skills and experience in analysing and presenting complex ideas simply and for a variety of audiences.
· Have demonstrated excellent written and oral communication skills
· Competence in using appropriate software and platforms.
· Have an interest in the role faith organisation can play in society and in mental health issues.
· Have initiative, self-motivation, and ability to effectively manage own time and undertake independent research activity.
· Excellent inter-personal skills with ability and commitment to work effectively as part of a collaborative team.
· Ability to establish strong collaboration with the Muslim Council of Wales.
Desired:
· Hold a Masters qualification in Islamic Studies.
· Have experience of working as part of a multidisciplinary team as well as working with external partners.
Eligibility
Open only to those within the KESS East Wales Programme Area. Candidates must meet the following criteria:
· Have a home/work address in the East Wales Programme Area * at the time of taking up the scholarship;
· Have the right to take up paid work in the Programme Area * on completion of the scholarship;
· Be classified as 'home' or 'EU' according to the University's guidelines.
* East Wales Programme Area includes: Flintshire, Powys, Wrexham, Vale of Glamorgan, Monmouthshire, Newport, and Cardiff
How to apply:
Questions about the scholarship and research project may be directed to the project supervisor, Dr Angus Slater (a.slater@uwtsd.ac.uk) A completed application package should be submitted to Dr Matt Briggs m.briggs@uwtsd.ac.uk by 14th Oct Applications received after this point will not be considered. Hard copy may be sent to
Dr Matt Briggs
Research, Innovation and Enterprise Services
University of Wales, Trinity Saint David.
J-Shed, Suit 10 / 11.
Kings Road
Swansea
SA1 8PL
Shortlisted candidates will be informed 18th Oct
Interviews will be held w/c 21st Oct
Application package:
Please download the following documents from the UWTSD website here http://www.uwtsd.ac.uk/rdp/funding-and-projects/kess-ii/
· KESS II Participant Application Form
· Supporting Documents mentioned on each form
To discuss the project please contact: Dr Angus Slater. a.slater@uwtsd.ac.uk
To discuss the application process, please contact Dr Matt Briggs. m.briggs@uwtsd.ac.uk