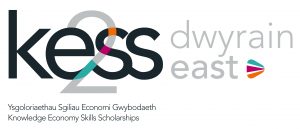 Aberystwyth University, DGES
Project ID: AUE10002
Annual Stipend: £14,483
Application Deadline: 31st October 2019
Project Description:
Low enthalpy geothermal heat recovery and storage in abandoned flooded coal mines is an area of increasing interest as we move towards decarbonised heating and energy systems in both domestic and industrial settings. Exothermic heat generating reactions between water, aqueous and gaseous phases, and mineral surfaces are often mediated by and accelerated due to microbial activity in surface mine waste, but little is known about subsurface processes. We are looking for a highly motivated student to investigate the microbiology of heat generating biogeochemical reactions in subsurface mine water settings.
The project aims to provide the first assessment of the role of microbiology on mine water geothermal energy production and will investigate these mechanisms in the South Wales Coalfield where there are a number of mine water geothermal schemes in development. The research will develop fundamental understanding of microbial heat production processes which will enable Wales to develop and pioneer such technologies in order to fulfil Welsh Assembly Government goals for a low carbon energy economy. The British Geological Survey (BGS) as industrial partners for this work are major stakeholders in the development of mine water geothermal in the UK which drives their support of this KESS2 initiative.
Specifically we will:
1. Provide fundamental understanding of the biogeochemical mechanisms of heat production
2. Assess if bio-stimulation of subsurface microbial communities offers a mechanism to accelerate the rate and magnitude of heat generation and thereby the potential for Microbially Enhanced Mine Water Geothermal Energy.
3. Determine the mechanisms and potential role of biofouling in heat recovery systems.
The prospective applicant should have a minimum of a 1st or good 2:1 BSc or equivalent qualification, and preferably an MSc in the area of microbiology, geomicrobiology, environmental science, environmental engineering or earth sciences. They should ideally have experience with the microbiological and geochemical analysis of environmental samples and be available to take up the studentship by January 2020. This is a collaborative project between Aberystwyth University, Cardiff University and BGS and will involve travel and potential secondments to each of these institutions.
The project is part-funded by the European Social Fund (ESF) through the European Union's Convergence programme administered by the Welsh Government. KESS II PhD scholarships are collaborative awards with external partners (Applicants need to only apply, they do not need to search for partners).
To apply, please submit the following to the Postgraduate Admissions Office (address below) by 31st October 2019:
1. A completed Research Programme Application Form, two references. Application and reference forms may be downloaded from http://www.aber.ac.uk/en/postgrad/howtoapply/
2. A completed KESS II Participant proposal form (put the reference number AUE10002 in the top right hand box of the application form) and an up-to-date CV. KESS II application forms are available to download at the link below. https://www.aber.ac.uk/en/rbi/business/services/initiatives/kess/currentscholarshipvacanciesandapplicationforms/
3. A supporting personal statement of up to 1,000 words where you expand on your experience and interests and describe why you are a good candidate for this research studentship. Please refer to the Project Description.
Value of Award: A stipend of £14,483 (rising in accordance with inflation for the remaining two years). Each scholarship has an additional budget for travel, equipment/consumables and training to support your research. KESS II PhD Scholarship holders do not pay fees.
Length: Full-time for 3 years. (Theses must be submitted 6 months after the funded three year study period.)
Training: The achievement of a Postgraduate Skills Development Award (PSDA) is compulsory for each KESS II scholar (The PSDA is based on a 60 credit award, which is an additional award to the PhD).
Eligibility: Due to ESF funding, eligibility restrictions apply to this scholarship. To be eligible, the successful candidate will need to be an EU national and resident in East Wales on University registration, and must also have the right to work in the region on qualification.
East Wales means the following counties of Wales:
Flintshire
Wrexham
Powys
Monmouthshire
Newport
Cardiff
Vale of Glamorgan
Informal enquiries should be made to Dr Andy Mitchell at nem@aber.ac.uk or 01970 622640
Address for applications:
Postgraduate Admissions Office Recruitment & Admissions Student Welcome Centre Aberystwyth University Aberystwyth SY23 3FB
Quote Reference AUE10002
Closing date for applications 31st October 2019