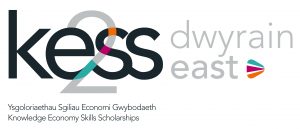 Strategies to reach zero carbon sheep and beef production on Welsh farms
School of Natural Sciences, Bangor University
Project ID: BUKE030
Annual Stipend: £14,483
Application Deadline: January 20th. 2020.
Applications are invited for a three-year research PhD studentship that focuses on strategies to reach zero carbon beef and sheep production in Wales. The studentship is funded by the Knowledge Economy Skills Scholarships East (KESS 2 East) (www.kess2.ac.uk) in collaboration with Hybu Cig Cymru (HCC). It will cover tuition fees and an annual tax-free stipend, as well as a travel budget for workshop and conference attendance. The studentship is available from February 2020.
 The red meat sector is under considerable pressure from consumers and legislators to reduce its environmental impacts. For instance, the Welsh Government has committed to a 95% reduction in greenhouse gas (GHG) emissions (based on 1990 levels) by 2050, and the agricultural sector has been allocated interim targets that have to be met within the carbon budget. Indeed, as the UK has pledged to be net carbon neutral by 2050, there has been much discussion about the potential for zero carbon beef and sheep production.
As the red meat sector is challenged to move towards carbon neutrality, there is an urgent need to better quantify the opportunities for GHG abatement via off-setting or sequestration, as well as determine the wider environmental cost-benefits. This project will use a consequential Life Cycle Assessment (cLCA) approach that integrates best available data to calculate: (i) environmental footprints of Welsh livestock production; (ii) the environmental balance of different pathways of sustainable intensification, considering possible displacement of emissions outside of Wales depending on production changes and the international demand for livestock products under socio-economic scenarios defined by the Intergovernmental Panel on Climate Change.
HCC is the red meat levy board in Wales (https://hccmpw.org.uk/en), within its remit is the funding of research that will reduce the environmental footprint of red meat production; which it views as both a major challenge and opportunity for the sector in Wales.
Through close collaboration with HCC, the project will involve annual gathering of data via a combination of face-to-face meetings and self-reported information on representative farms across Wales.  Farms will be chosen that are typical of the lamb and beef production systems that Wales (and indeed much of Western Europe) has (e.g. upland/ lowland, large/ small, in different climatic regions). This will allow us to extrapolate the results to the national scale and 'map' the findings onto the new HCC Environmental Roadmap.
The project will evaluate the effects of mitigation strategies on productivity, expressing results via the conventional GHG/unit product and per ha, but also via new metrics and in relation to alternative functional units, e.g. to consider GHG emissions per unit protein, or per nutrient density unit. This will allow us to model pathways of sustainable intensification towards net-zero-carbon pasture-based systems.
Finally, recent studies have proposed the use of alternative metrics to the conventional GWP100 metric for aggregation of GHGs in order to represent "climate neutrality". In particular, the GWP* method represents the short residence time of CH4 in the atmosphere differently from the long-lived GHGs CO2 and N2O, with important implications for the "climate neutral" emissions balance. The project will explore application of the GWP* metric alongside the GWP100 metric for defining climate-neutral pathways of Welsh livestock production.
This is one of four PhD studentships we are currently advertising as a partnership with HCC; the others being:
Strategies for meeting targets for ammonia emissions and nitrate leaching reduction for Welsh beef and sheep farms
Integrated guidance for meeting environmental targets while maintaining profitability for the sheep and beef sectors in Wales
Determining the potential for precision grazing to improve the resilience of livestock production systems
Applicants should hold a first or upper second-class honours degree (or equivalent) in agriculture, economics, environmental science or a related degree. Experience of modelling or programming is desirable.
Bangor Supervisors: Dave Chadwick (d.chadwick@bangor.ac.uk) & Dave Styles (d.styles@bangor.ac.uk)
External supervisor: Professor Bob Rees (SRUC)
For informal enquiries, please contact Dave Chadwick or Dave Styles
Closing Date: January 20th. 2020.
To apply : Please send a CV and covering letter to Dave Chadwick (d.chadwick@bangor.ac.uk) & Dave Styles (d.styles@bangor.ac.uk) and cc to Penny Dowdney (p.j.dowdney@bangor.ac.uk).
Knowledge Economy Skills Scholarships East (KESS 2 East) is a pan-Wales higher level skills initiative led by Bangor University on behalf of the HE sector in Wales. It is part funded by the Welsh Government's European Social Fund (ESF) convergence programme for East Wales.
Due to ESF funding, eligibility restrictions apply to this scholarship. To be eligible, the successful candidate will need to be resident in East Wales on University registration, and must have the right to work in the region on qualification.