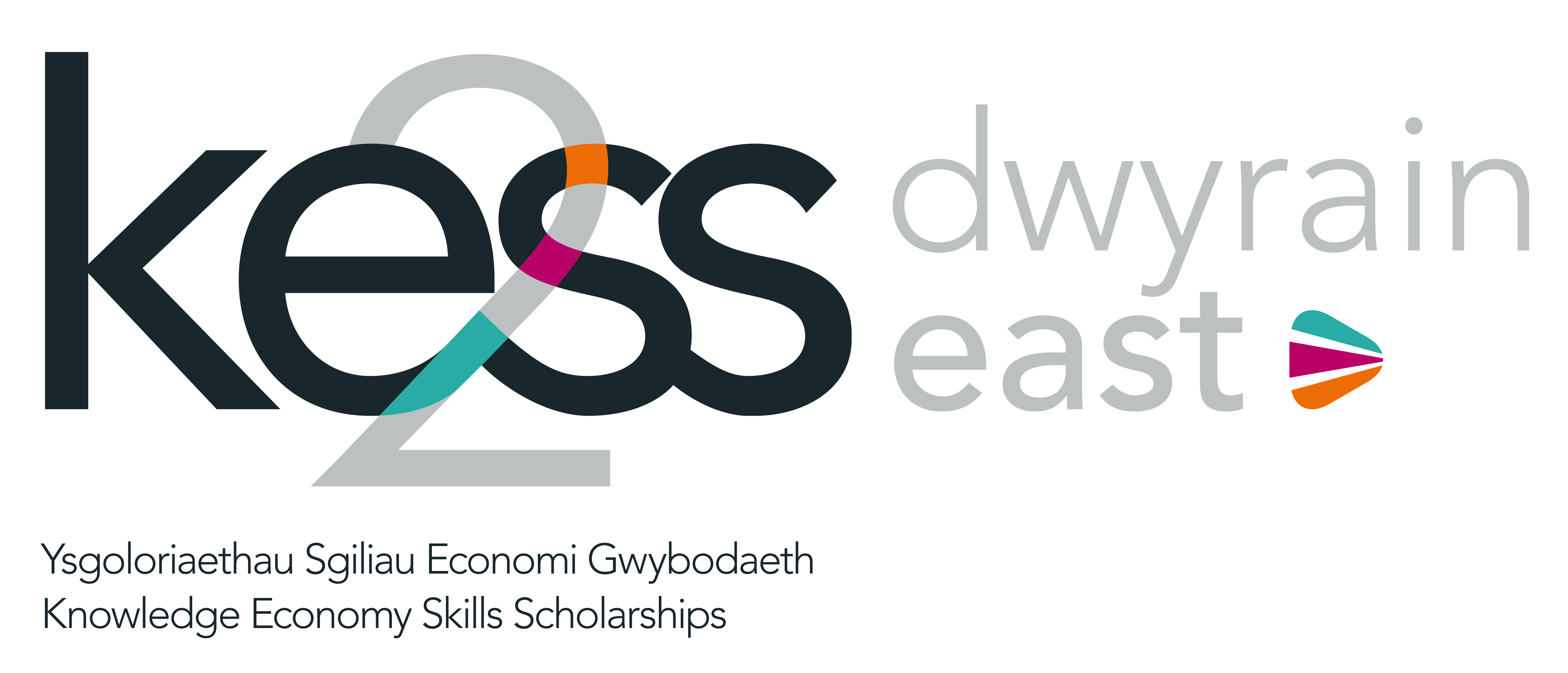 From Red Sea House: A multi-methods study to map dementia care in order to improve the lives of older people from minority ethnic backgrounds living in residential care
Faculty of Life Sciences and Education at the University of South Wales
Project ID: 22513
Application Deadline: 16th June 2022
| | |
| --- | --- |
| MbyRes wedi'i gyllido yw hwn, sy'n cynnwys cyflog hael a ffioedd dysgu, gydag amgylchiadau sydd â digon o adnoddau ar gyfer ysgoloriaeth lwyddiannus. | This is a funded MbyRes, including a generous stipend and tuition fees, with well-resourced circumstances for a successful scholarship. |
Here is an exciting opportunity to conduct a study that seeks to address the following questions:
1. What are the lived experiences of Somali elders living with dementia in residential care?
2. How can implementation of quality care using Dementia Care Mapping (DCM) be effectively supported for older people from BME backgrounds?
3. What role can the process and related digital communication outputs play in enhancing dementia care delivery?
The selected candidate will apply their research skills and experience to understand the ways Somali elders living with dementia and their carers seek information, and how they experience the assessment process, and live with dementia using Dementia Care Mapping (DCM) as an investigative framework and tool. This will allow the student to develop transferable knowledge and skills in this most exciting and active field of dementia research.
This Knowledge Economy Skills Scholarship (KESS) project will be held in the Faculty of Life Sciences and Education at the University of South Wales.  KESS is a programme funded by the European Social Fund (ESF) awarded by the Welsh European Funding Office (WEFO) in the Welsh Government. The successful candidate will work with academics Dr Roiyah Saltus, a Principal Research Fellow with two decades of working in the field of health and social inequities, and Dr Walter Tasosa, a Mental Health lecturer and researcher who prior to commencing his career in academia a few years ago was in clinical practice for more than 18 years, working in a wide range of capacities, including, management and practice development. The project is backed by behavioural change specialists, eHealth Digital Media (eHDM) who the candidate will also work closely with.  The company created PocketMedic which puts high quality, motivational, health information films directly into the pocket of patients and healthcare professionals to be watched at a time and place of their choosing, please see www.medic.video/patients .
The Studentship will allow for immersive engagement with the creative work of PocketMedic in the development of the filming of a learning resource for carers undertaken at Red Sea House which is run by Taff Housing. The process of using DCM in a residential care setting will be captured on film.  The film will be used to share the experience with others and show the value of the DCM as well as the learning points identified for the care of those being observed. Interviews and observational data gathered will be analysed as a core element of the study. 
Programme of research:
WP1:
Undertaken DCM training and a 3 month immersive internship linked to the creation of a short film produced by eHealth Digital Media, contributing specifically to data collection (e.g., the pre and post interviews  and observations)
Undertake a scoping review of the digital innovation and implementation/impact strategies and evaluative models used by eHealth Digital Media to embed as part of the MSc.
Perform a rapid mixed-methods review of DCM, with a focus on protocol, practice and other documents in Wales on actual care, advocacy and management, and on what is known about dementia as linked to BME population groups will be collated and analysed together with a scoping review of relevant Welsh policy documentation. This will provide the student with a situational framing that describes the condition for potentially effective care, and supportive procedures for their implementations.
Note: The proposed study is a separate but linked part of a larger programme of work being developed by the external partner. Their team aims to deliver a Dementia Care Mapping exercise in partnership with University of Bradford and the team in Cardiff and Vale, a care improvement plan, and share expertise about how to deliver high quality care to people from different cultural backgrounds.  Using eye-tracking technology provided by the Assistive Technologies Innovation Centre (ATiC) there is the opportunity to see dementia through the eyes of BME residents of Red Sea House and connect with their communities to explore attitudes towards dementia among their families and friends. eHDM aims to document the process in a short film, using a combination of fixed and portable cameras, to support the training of carers and show residential homes how dementia mapping can be used to drive improvements.  The film will be evaluated by ATiC.
The remaining work packages will include data analysis, write up, and completion.
Ysgoloriaeth ymchwil:

Bydd yr ysgoloriaeth ymchwil yn cynnwys ffioedd ar gyfer rhaglen MbyRes llawn-amser am flwyddyn ac yn talu cyflog o oddeutu £11.8k y flwyddyn. Mae hefyd tua £3k o gostau cymorth ar gael i'r prosiect ar gyfer treuliau, teithio, mân offer, hyfforddiant (gan gynnwys Ysgol Raddedig KESS) a mynychu cynadleddau.

Mae'r swydd ar gael o Gorffennaf 2022.

Studentship:

The studentship will cover the fees for a full-time MbyRes programme and pay a stipend of circa £11.8k p.a. There is also around £3k project support costs available for consumables, travel, minor equipment, training (including the KESS Grad School) and conference attendance.

The position is available from July 2022

Cymhwyster Myfyrwyr:

I fod yn gymwys i gael ysgoloriaeth ymchwil KESS, mae'n rhaid:

·        cael cyfeiriad cartref yn yr ardal Dwyrain Cymru (manylion isod)* ar adeg cofrestru.

·        bod gennych hawl i ymgymryd â gwaith cyflogedig yn yr ardal Dwyrain Cymru* ar ôl cwblhau'r ysgoloriaeth.

·        bod y Brifysgol yn eich ystyried yn fyfyriwr 'cartref' neu 'UE' at ddibenion ffioedd dysgu yn unol â chanllawiau'r Brifysgol.

·        eich bod yn bodloni meini prawf mynediad Prifysgol De Cymru: gweler isod, cymwysterau a phrofiad a'r broses ymgeisio

*Dwyrain Cymru ardal yn cwmpasu:  Bro Morgannwg / Caerdydd / Casnewydd/ Sir Fynwy/ Powys/ Wrecsam/ Sir Y Fflint

Eligibility of Student:

To be eligible to hold a KESS studentship, you must:

·        have a home address in East Wales area (details below)* at the time of registration.

·        have the right to take up paid work in the East Wales area* on completion of the scholarship.

·        be classified by the University as 'home' or 'EU' for tuition fees purposes according to the University's guidelines.

·        satisfy University of South Wales's admissions criteria: see below, qualifications and experience and application process

*East Wales area covers:  Vale of Glamorgan / Cardiff/ Newport/ Monmouthshire/ Powys/ Wrexham/ Flintshire
Cymwysterau a phrofiad:

Bydd gan ymgeiswyr cymwys:

·        Meddu ar radd (2i neu uwch) mewn disgyblaeth briodol neu arbenigedd, gwybodaeth a phrofiad cyfatebol.

·        Meddu ar wybodaeth, profiad a thystiolaeth o'r gallu i weithio a chyfathrebu â grwpiau poblogaeth hŷn lleiafrifoedd ethnig.

·        Methodolegau

·        Meddu ar ddealltwriaeth resymol o ddementia ac ymchwil anghydraddoldebau iechyd BME.

·        Bod yn hunanysgogol iawn, gyda'r gallu i ddysgu a datblygu modiwlau ymarfer a thechnegau casglu data newydd.

·        Meddu ar sgiliau rhyngbersonol datblygedig a chydweithredol cadarnhaol.

·        Y gallu i ddadansoddi data ac i gyflwyno adroddiadau technegol a chyfleu canfyddiadau ymchwil.

·        Bod yn barod i deithio a gweithio (wyneb yn wyneb ac o bell) mewn diwydiant/clinigol/cymuned.

Qualifications and experience:

Eligible applicants will:

·        Have a degree (2i or higher) in an appropriate discipline or equivalent expertise, knowledge, and experience.

·        Have knowledge, experience, and evidence of ability to work and communicate with minority ethnic older population groups.

·        methodologies

·        Possess a reasonable understanding of dementia and BME health inequalities research

·        Be highly self-motivated, with capacity to learn and develop new practice modules and data capture techniques

·        Have well-developed and positively collaborative interpersonal skills

·        Have an ability to analyse data and to deliver technical reports and communicate research findings

·        Be willing to travel and work (face to face and remotely) in industrial / clinical / community support settings

Y Broses Ymgeisio:

I lawrlwytho'r pecyn ymgeisio, ewch i:  Pecyn Ymgeisio Cyfranogwr

Am unrhyw ymholiadau ynghylch cymhwysedd, cysylltwch â:  Tîm KESS, Gwasanaethau Ymchwil ac Arloesedd, Prifysgol De Cymru: kess@decymru.ac.uk Ffôn: 01443 482578

Ar gyfer ymholiadau anffurfiol neu ragor o wybodaeth am y rhaglen, cysylltwch â: Dr Roiyah Saltus

Application Process:

To download an application package, please visit:  Participant Application Package

For any queries on eligibility, please contact:  KESS Team at Research and Innovation Services, University of South Wales: kess@southwales.ac.uk  Tel: 01443 482578

For informal enquiries or further programme information, please contact: Dr Roiyah Saltus

Dyddiad cau ar gyfer ceisiadau: Hanner nos Iau 16 Mehefin

Cynhelir cyfweliadau yn ystod yr wythnos yn dechrau (i'w gadarnhau)

Closing date for applications: Midnight Thursday 16th June 2022

Interviews will be held w/c (TBC)

Mae Ysgoloriaethau Sgiliau Economi Gwybodaeth (KESS) yn fenter sgiliau lefel uwch ar draws Cymru a arweinir gan Brifysgol Bangor ar ran y sector AU yng Nghymru. Fe'i cyllidir yn rhannol gan raglen Cronfa Gymdeithasol Ewropeaidd (ESF) Llywodraeth Cymru ar gyfer Dwyrain Cymru.
Knowledge Economy Skills Scholarships (KESS) is a pan-Wales higher-level skills initiative led by Bangor University on behalf of the HE sector in Wales. It is part funded by the Welsh Government's European Social Fund (ESF) programme for East Wales.

 
*USW reserves the right to close the vacancy if sufficient applications are received before the deadline/Mae PDC yn cadw'r hawl i gau'r swydd os derbynnir nifer digonol o geisiadau cyn y dyddiad cau