---
JENNY WOODS
Jenny Woods is completing her KESS 2 East Research Masters at the BioComposites Centre, Bangor University, in collaboration with Wipak (UK) Ltd. The focus of her research is bio-based polymers in application to paper-based packaging. The aim is to research and develop a bio-based coating that can be applied to a paper substrate and tested in line with the appropriate barrier performance tests to be used as a potential packaging material in the industry.
BACKGROUND
I graduated with a Bachelor of Science degree in Environmental Conservation at Bangor University in June 2022. Over the three years of my degree, I had the chance to learn about the environmental issues in the world and how we can tackle them, policies in conservation and sustainable use of Earth's resources and much more. It was during this time that I really got to delve into my passion for the environment and gain an understanding of how successful conservation is fed by interdisciplinary approaches. This is one of the reasons that I chose to apply for the Research Masters with the BioComposites Centre to be able to expand on my environmental conservation knowledge and into the broader research, development, and commercial application of bio-based alternatives to synthetic materials in the industry.
I began my Research Masters in July 2022 by carrying out in-depth research into the discipline of materials science to gain a broader understanding of the bio-derived materials available, how they can be applied to various substrates and the testing standards that they need to conform to. This has since contributed to my literature review for my thesis.
From this initial research gathering stage, I went on to perform an industry-based survey within my partner company to get an idea of the output from the project that they would be expecting before starting laboratory work. I have since been able to use laboratory work to develop a bio-based solution that has been applied to paper substrates using k-bar coating technology. From this, I took the coated papers to perform a series of tests to define the barrier properties and performance of the different substrates and bio-based concentrations of the coatings. These tests will consist of tensile testing, water (WVTR) and oxygen transmission rate (OTR), grease and oil resistance and scanning electron microscope (SEM) analysis. They will help to establish the quality of the bio-based coatings and if they meet the expected performance of existing synthetic coatings to replace them in paper packaging.
IMPACT 
So far in the project I have been able to develop a beeswax coating and have used the BioComposite Centre's coating technology to apply this onto several substrates. I have also been carrying out barrier performance tests to understand if the coatings improve the performance of paper under various testing standards as mentioned previously. So far, these results seem promising, and I will be carrying out replicate tests to understand any variations within the coatings or samples. I will also be working with a seaweed solution to coat onto paper and carry out the same tests as done with the beeswax coating with the hope of some similarly positive results. The next plan for the project will be carrying out food safety testing in the packaging industry to find out whether the bio-based coatings developed will be suitable for food contact.
I hope this project will contribute to an importantly growing area of research in the University and in industry by producing some useful knowledge and results that can be further developed in other research projects. The collaboration between Wipak and Bangor University has been very beneficial for this project and for the BioComposites Centre to help carry out essential research into sustainable approaches in the paper packaging industry, thus impacting the wider circular bioeconomy that we're striving towards.
INDUSTRY COLLABORATION
This collaboration will have the potential to develop a bio-based coating that can be used by the company in the production line. There may also be potential for further collaborations with manufacturers of bio coatings and the company benefitting future progress after the project is completed. The industry for bio-based coatings is rapidly growing and this research project will have a great contribution regardless of the outcome of a coating to be used in industry. It will help contribute to the knowledge of the company workers, and our research as part of the BioComposites Centre, helping to expand the research project potential in the Centre.
COMPANY PERSPECTIVE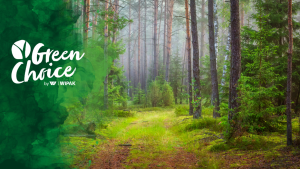 "Wipak (UK) Ltd. are a subsidiary of Finnish-owned Wipak Group, who is a global supplier of flexible packaging solutions and services for food products as well as for medical devices and pharmaceutical products. We work in close partnership with our customers to innovate on our path to becoming the world's most sustainable packaging company. In line with our goal to reduce our company's carbon footprint to zero by 2025, we strive to make the best decisions for a climate neutral future every single day. As Quality and R&D Manager, I am looking to engage in future research projects that make the products of tomorrow. KESS 2 came to our attention when actively searching for universities with whom to engage on future state packaging materials, including bio-materials and renewable resources. Moving from plastic to paper is a growing trend in the industry at the moment so collaborating with a university was seen as a way to investigate proof of concept for future materials.
This collaboration has enabled us to use in depth analytical equipment at Bangor University to complement in-house testing of a range of new materials. I have been able to provide my experience on packaging manufacturing and applications to steer the project to define the correct properties for processing and use in packaging. This is important to not only scope materials that would be fit for purpose, but also to coach and mentor Jenny for a route to industry. This research will give us a greater insight to the possible range of materials that could be used in our portfolio, shaping the future of our innovation pipeline. Adding new technologies and innovation into the sector will give the opportunity for growth in Welsh manufacturing. Sharing this technology with our European sites could give further exposure to emerging materials technology as the market pulls for more sustainable packaging materials.
The KESS 2 project could open up more job creation for the business in Welshpool, if the investigated materials are successfully brought to market, with the potential to allow access to new markets or clients. I would strongly advise others to investigate the KESS 2 scheme to engage universities in the identification of new materials, utilising the expertise of the university with the experience of the company."
Keith Gater 
Quality and R&D Manager, Wipak (UK) Ltd.
Highlights and Looking Forward
I recently travelled to Dresden, Germany with my supervisor Dr Qiuyun Liu to attend my first European conference on 6th-7th December 2022. The talks were mainly focused on the fibre-based solutions that are being trialled and tested within companies that are part of tomorrow's market for pushing sustainable alternatives and contributing to the circular economy. There were many valuable opportunities to discuss several areas of interest, these being the bioeconomy of raw materials, decarbonisation solutions, cellulosic fibre coatings, polysaccharides and microencapsulation, barrier performance, alginate coatings and paper modification by plasma applications. Attending the conference has opened my eyes to see the wider field of sustainable paper coating approaches and has given me many new biobased coating ideas and testing practices to consider within the project. I am very thankful to KESS 2 for supporting my attendance and to have had this opportunity. I hope there will be more in the future to further expand my knowledge in biobased coatings for paper application and maybe even present my own research one day!
KESS 2 has also supported my postgraduate development through the PSDA where I attended the Enactus summer employability sessions to develop my interview skills, CV skills, graduate recruitment knowledge and learning about the Arla and Asda graduate sustainability programmes. I have also attended the KESS 2 introduction to sustainability course which I thoroughly enjoyed and learnt a lot in applying the UN sustainability goals to my own research project. I would recommend the KESS 2 programme to anyone who would like the opportunity to pursue a research project with industry connections as this experience has given me a lot more confidence in growing my knowledge in specific research areas as well as giving me increased leverage for my CV when it comes to applying for future jobs.
I'm undecided about my plans for the future, I know that whatever I do, I would like to continue pursuing research into more sustainable alternatives to plastic in the environment and to develop my knowledge and expertise as I have done throughout this research project. There is potential for pursing a PhD on the horizon so we will see where the next few months take me!
Project Poster
---