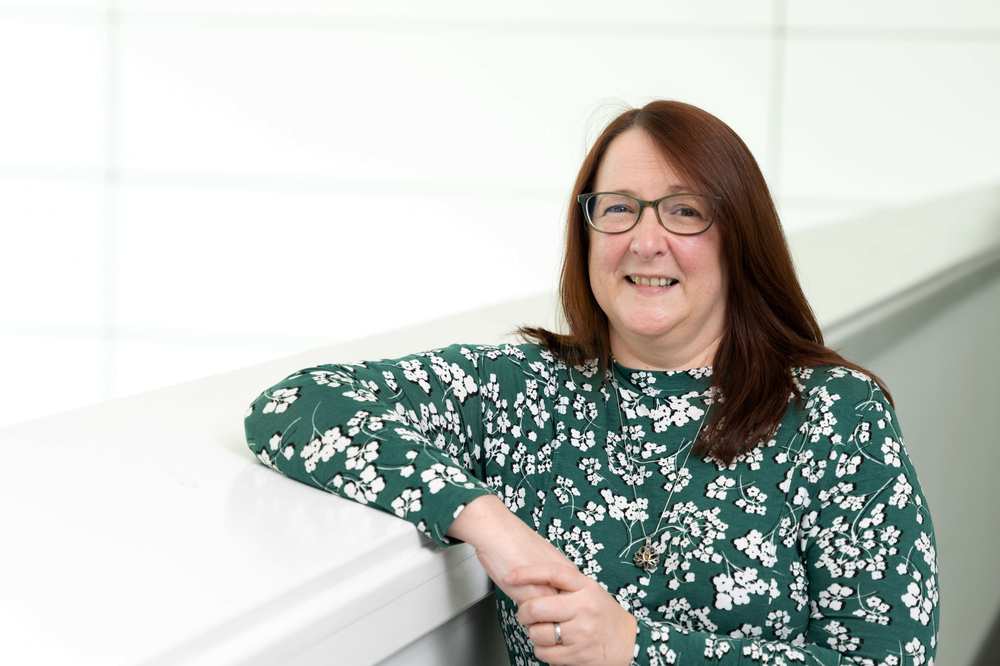 Article reposted from: https://www.southwales.ac.uk/news/news-2022/taking-the-time-to-talk-to-patients-is-fundamental-for-their-care/
To mark International Nurses' Day (Thursday 12 May) we are speaking to some of our inspirational Nursing graduates who are continuing to make a real difference in their profession.
Hilary Dyer, a mental health nurse who worked on acute wards for a short period during the Covid-19 pandemic, is studying a Masters by Research examining the impact of digital storytelling for health, with the aim of contributing to new approaches in patient experience and healthcare practice and policy.
Previously working in HR and as a GP practice manager, Hilary had wanted to retrain as a mental health nurse for some time, originally because she had two friends with a diagnosis of bipolar affective disorder and saw first-hand the toll that mental illness can take.
Spurred on to become a nurse, Hilary studied Mental Health Nursing at USW and graduated in 2019, starting work on St David's mental health unit at the Royal Glamorgan Hospital. By the time the pandemic hit, Hilary had moved into her dream job of primary care mental health in the community, and was later drafted onto the acute mental health wards for a few months due to staff shortages.
"Being on the wards during the pandemic was really challenging for patients and staff," said Hilary. "Patients couldn't leave the ward or have any visitors, so I really felt for them."
In October last year, she had the opportunity to return to full-time study with the Masters course, which is funded by the Knowledge Economy Skills Scholarships (KESS) programme. Hilary's studies are supervised by USW's George Ewart Evans Centre for Storytelling (GEECS) in association with Swansea Bay University Health Board. The project focuses on the impact of digital storytelling for health.
"I am passionate about providing excellent care, and my drive to do better was part of my decision to undertake this fantastic opportunity."
Digital storytelling is currently used within healthcare for education, advocacy, reflective practice, health promotion and research.  Being participant driven, evidence suggests it delivers benefits for both the storytellers and the audience, leading to improvements through resulting changes in practice and policy.
"I feel so fortunate to be involved in this project – digital storytelling is a really interesting method for examining the way we provide care," said Hilary.
"Actually hearing someone talk about the experience they've had – positive or negative, because digital stories are also used to highlight good care – is really impactful. Truly listening to a patient's story provides context and understanding which is vital when providing person-centred care."
"Valuing the experience of patients can help us learn more about the impact staff and organisations have on health care, providing opportunities for learning and challenging the way care is provided to improve efficacy."