To celebrate International Women's Day 2021, KESS 2 will be highlighting some of the fantastic female participants who featured in our news throughout 2020. These women chose to challenge 2020 by continuing their diligent research work against the odds of the Covid-19 pandemic. It goes without saying that this is not an exhaustive list, there are many more amazing women doing great work funded by the ESF and KESS 2! This year our spotlight falls on:
Louise McNichol

Louise very recently featured in a webinar hosted by Hybu Cig Cymru – Meat Promotion Wales (HCC) talking about Researching Sustainable Farming in Wales. She was part of a panel alongside Dr Prysor Williams, Senior Lecturer in Environmental Management at Bangor University, and her cohort peer Joe Jones.
Read more: http://kess2.ac.uk/hcc-sustainable-farming-webinar/
Dr Rhi Willmot
Rhi is a KESS 2 Alumna from Bangor University who gained her PhD in Psychology whilst working alongside Betsi Cadwaladr University Health Board (BCUHB). Her PhD research project found that positive psychology – the study of strengths and virtues which help people feel mentally well – can also promote healthy behaviour. The project was one of the first of its kind and was joint funded by Awyr Las and ESF funding through KESS 2.
Read more: http://kess2.ac.uk/positive-psychology-a-new-approach-to-promoting-healthy-behaviour/
Olivia Howells
Olivia's research at Swansea University joined the fight against coronavirus by steering her collaborative research towards the development of a 'smart patch' for the administration of a vaccine. Olivia was already working on the development and application of microneedles in collaboration with company partners BIOMEMS Technology Ltd, a project which saw her win the Research Image Award at the KESS 2 Annual Event in 2017.
Read more: http://kess2.ac.uk/swansea-university-covid-smart-patch/
Jessica Hughes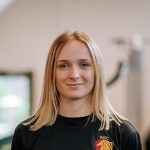 Through her research at Bangor University and working partnership with Rygbi Gogledd Cymru, Jessica got involved with Grwp Llandrillo Menai's "It Won't Stop Us" female health and well-being campaign. It was successful in raising awareness on Period Dignity and preventing period poverty amongst students. Jessica also spoke at a Partnerships and Sustainability webinar which was hosted earlier in 2020.
Read more: http://kess2.ac.uk/jessica-hughes-gets-involved-with-promoting-period-dignity-campaign-it-wont-stop-us/ and http://kess2.ac.uk/watch/
Lucia Watts
Lucia, who studies at Bangor University, was invited to participate in the online British Ecological Society Annual Meeting on 14th – 18th December 2020. Lucia's project, which partners with the National Trust, investigates the potential likely impacts of climate change to National Trust Wales properties.
Watch: http://kess2.ac.uk/lucia-watts-participates-in-british-ecological-society-annual-meeting/
Tasmia Tahsin
Tasmia, from Swansea University, took part in our Covid Chronicles series and shared her experiences of researching during lockdown. Tasmia's project collaborates with Cardiff University and company partners North Wales Clinical Research Centre. Her project involves understanding the biology of cancer cell signalling in order to develop tailored drug combination therapy.
Watch: http://kess2.ac.uk/covid-chronicles-video-tasmia-tahsin/
Robin Andrews
Robin, from the University of South Wales in Treforest, is another who shared her thoughts on researching during the pandemic in our Covid Chronicles series. Robin works alongside healthcare website health&her.com and her project involves evaluating an online symptom checker for women with menopausal symptoms.
Read more: http://kess2.ac.uk/covid-chronicles-robin-andrews/ and http://kess2.ac.uk/10-facts-about-the-menopause/
Nisha Rawindaran
Nisha, based in Cardiff Metropolitan University, took part in Bangor University's sustainability webinar focusing on Industry, Innovation and Infrastructure in July 2020. Her research is based on cyber security and threats, especially important in today's world with our increased usage of the internet at home since the start of the pandemic.
Watch: http://kess2.ac.uk/watch-goal9/
Dr Rhiannon Chalmers-Brown
Rhiannon is a KESS 2 Alumna from the University of South Wales whose PhD research with Tata Steel developed a biorefining process to take greenhouse gas emissions and convert them to chemicals for use in biopolymers and plastics. The bioreactor is now at pilot scale with the potential to develop into an affordable technology to bridge the gap between the steel industry as we know it and a sustainable future in green steel manufacture.
Read more: http://kess2.ac.uk/case-studies/kess-2-alumni-dr-rhiannon-chalmers-brown/ 
Jennifer Langer
Jennifer is based at Cardiff University and is researching workspace use, wellbeing and productivity with company partners Orangebox. She also took part in the Industry, Innovation and Infrastructure webinar in July 2020 speaking about her project which investigates new ways of working with modern office design and its impact on psychological wellbeing.
Watch: http://kess2.ac.uk/watch-goal9/
Dr Manon Pritchard
Manon worked across both Cardiff and Swansea Universities and was awarded a KESS PhD scholarship back in 2011 working with AlgiPharma AS. In 2020 she shared her experiences with us in the form of an Alumni case study. The initial aim of her project was to determine the antimicrobial potential of a novel compound derived from seaweed and her KESS opportunity has since led to multiple successful patent applications for the company as well as 13 published journal research papers, 33 abstracts and a book chapter.
Read more: http://kess2.ac.uk/case-studies/kess-2-alumni-dr-manon-pritchard/
Shannan Southwood-Samuel
Studying at the University of South Wales, Shannan collaborates with company partners Tata Steel to research upgrading coke oven gas by-products. Shannan was the third KESS 2 student to participate in the Industry, Innovation and Infrastructure webinar in July 2020 and spoke about her discovery of high value commodities contained within the tar of coke oven by-products as well as her project's impact and sustainability within the steel industry.
Watch: http://kess2.ac.uk/watch-goal9/
Beth Mansfield
Beth, from Cardiff University, was shortlisted as a finalist for the BTS/BALR/BLF Early Career Investigator of the Year Prize after submitting her abstract to present at the British Thoracic Society (BTS) Winter Meeting in 2019. Out of the 56 entries that were submitted, Beth was chosen as one of 6 finalists with her abstract titled "Calcium-sensing receptor antagonists (calcilytics) as a novel treatment for alarmin-driven inflammatory lung disease".
Read more: http://kess2.ac.uk/beth-mansfield-early-career-investigator-of-the-year/
Dr Kirstie Goggin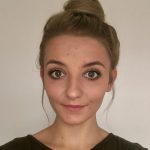 Kirstie was awarded her PhD in an amazing timescale of 3 years 4 months and was the first KESS 2 female PhD recipient at the University of South Wales. Her research was about developing new chemical and genetic approaches to improve traceability, transparency and authenticity within food supply chains, focusing specifically on palm oil.
Read more: http://kess2.ac.uk/case-studies/usw-kg/ and http://kess2.ac.uk/case-studies/welsh-scientists-are-helping-to-keep-our-food-healthy-safe-and-sustainable/
Mirain Llwyd Roberts
Mirain is a KESS 2 Alumna from Bangor University whose gained her MRes qualification from researching intergenerational care with Gwynedd Council and Grŵp Cynefin. Intergenerational practice is an opportunity to establish special relationships between people of all ages and to foster an understanding of each other between different generations . Mirain saw special relationships forming between primary children and those in day care, between secondary children and people in the community and students and individuals in care homes. The sheer range of relationships formed in the study emphasised how the intergenerational gap can be bridged between anyone.
Read more: http://kess2.ac.uk/case-studies/kess-2-alumni-mirain-llwyd-roberts/
Sophie Mullins
Currently researching how digital tools enable collaboration between business and government in pursuit of circular economy outcomes, Sophie who is based in Swansea University took part in a KESS 2 case study explaining more about her research with Capgemini and its prospective impact. She has identified that stakeholders in Wales could achieve collaboration through a multitude of ways including, but not exclusive to, the use of digital and technological tools to enable circular economy implementation.
Read more: http://kess2.ac.uk/case-studies/sophie-mullins-swansea/
Emma Samuel
Emma is based at Cardiff Metropolitan University and is researching hand hygiene compliance and food safety culture in food manufacturing. Her project seeks to establish current hand hygiene compliance in a multi-site food manufacturing and processing business alongside an analysis of the food safety culture. The findings will be used to inform the design – and subsequent implementation – of hand hygiene interventions that are developed to meet the business' specific needs.
Read more: http://kess2.ac.uk/case-studies/cardiff-met-es/
Are you a female KESS 2 participant who would like to be featured in our next International Women's Day spotlight? Get in touch by emailing kess2@bangor.ac.uk